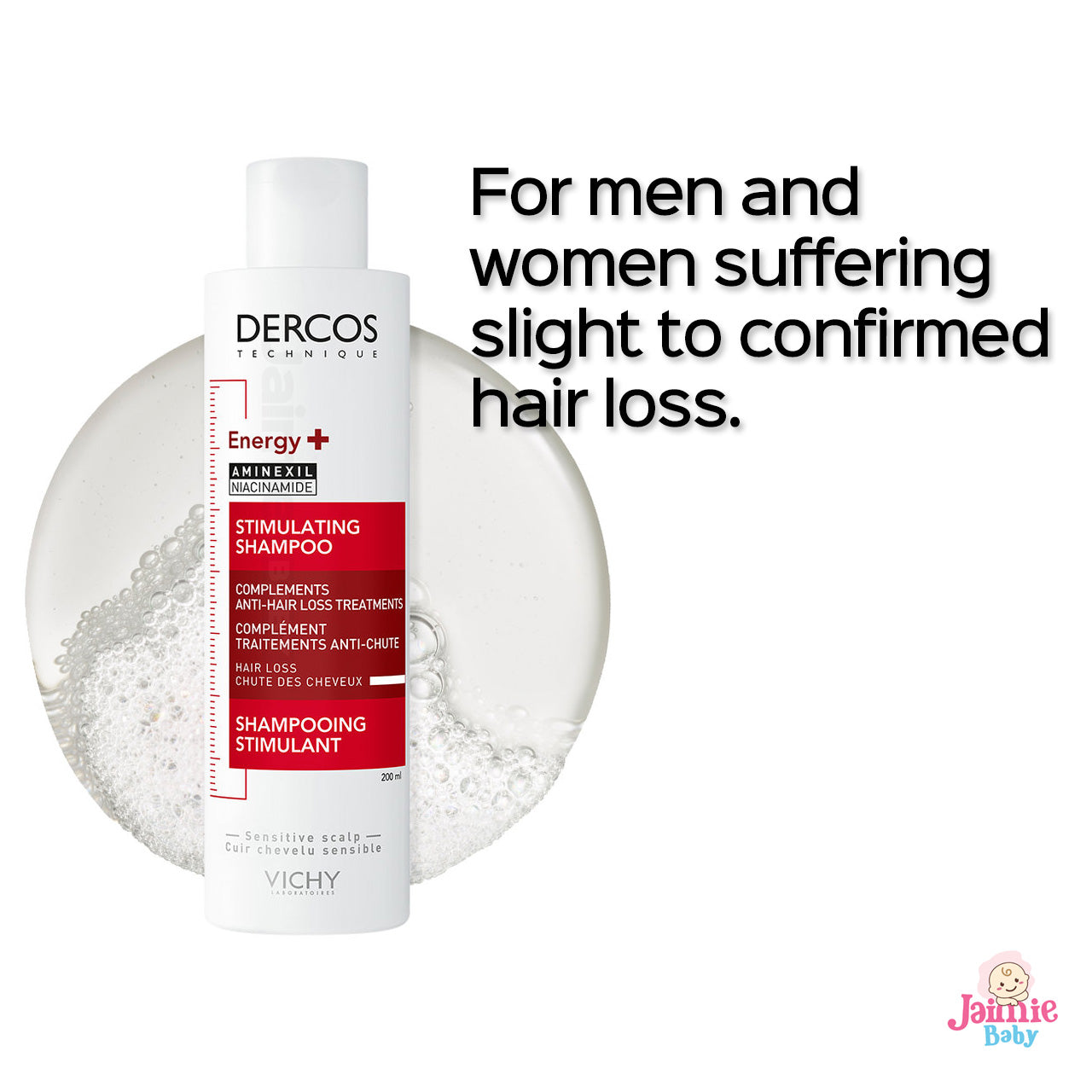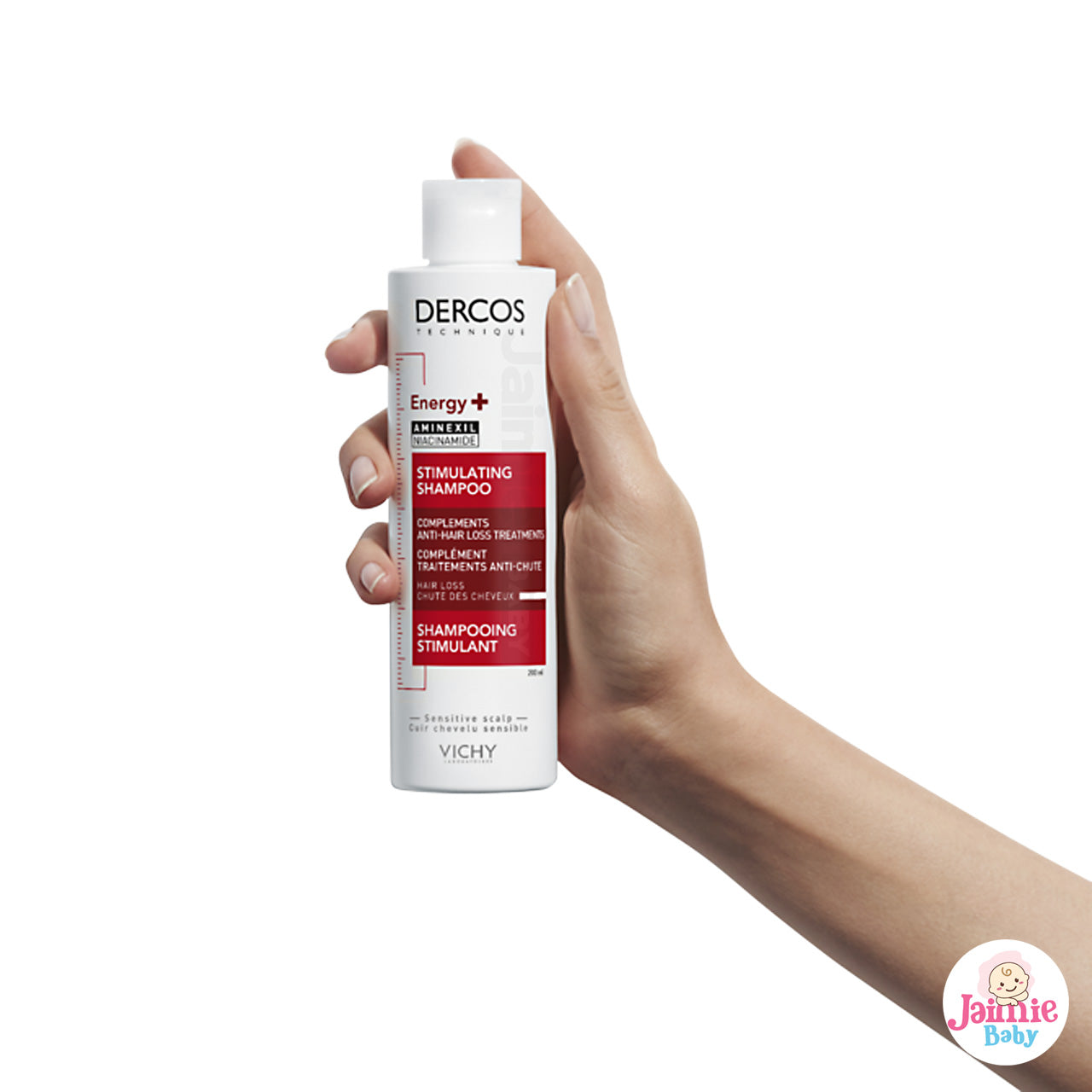 Dercos Technique Energy + Stimulating Shampoo
Share
Jaimie Baby brings you the best selling product from Vichy - Dercos Technique Stimulating Shampoo for hair-loss.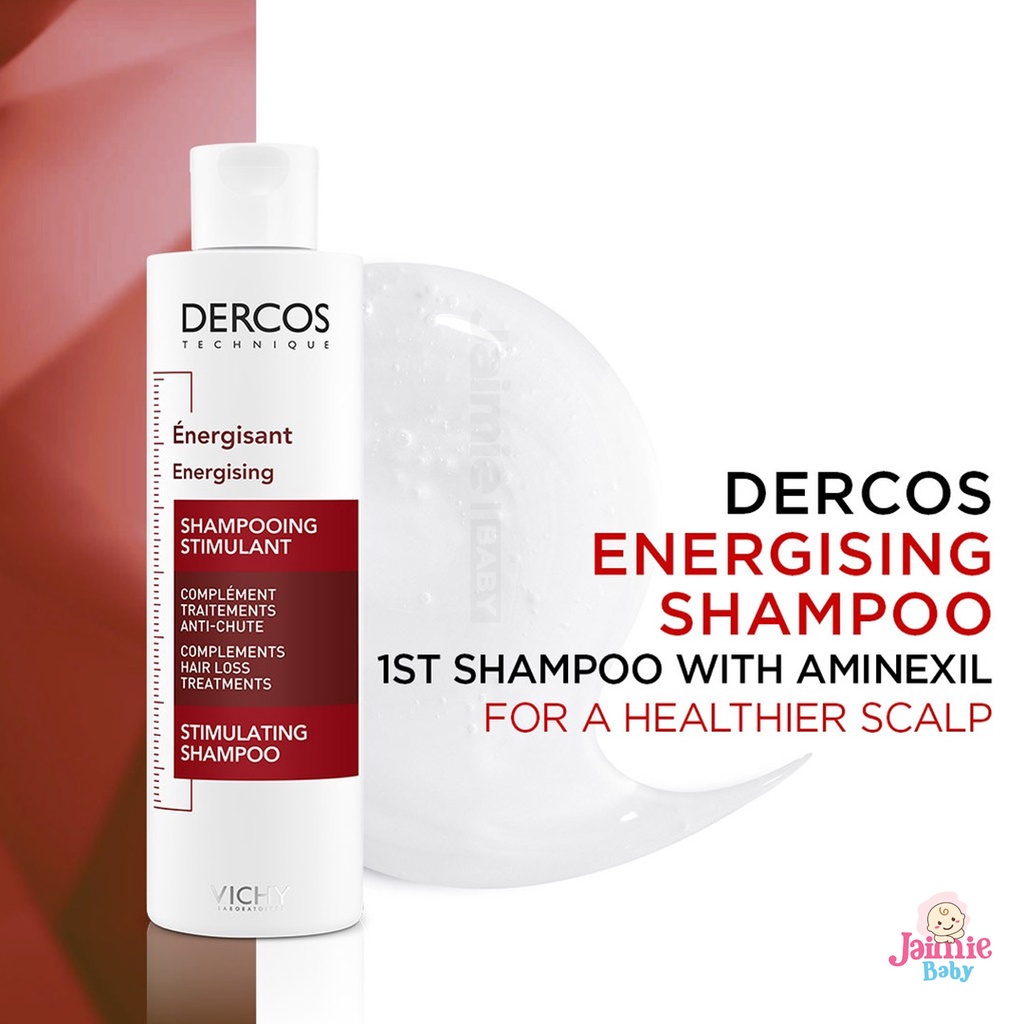 This was after I started using and selling the Vichy Dercos Anti-Dandruff Shampoo. And I thought it was an awesome shampoo and that is gentle for the scalp. But until I was given a free sample by my supplier that I decided I MUST carry this shampoo. The Vichy Dercos Stimulating Shampoo was even better! Don't get me wrong. The Anti-Dandruff version does its job very well and made my scalp really healthy and oil free.
This shampoo, the Stimulating Shampoo is for those who wants THICK and healthy hair. GET THIS.
After just my first wash, leaving it in for 5 minutes, I can already feel my hair gaining thickness once the shampoo was rinsed off. Subsequent use I felt my hair already fuller with much much more volume.
And my (going botak soon) hubby took it and tried. He too commented that can't see his scalp any more cos the his hair density is thicker now.
The Vichy Dercos Stimulating Shampoo is so lightly scented that I can't tell if it is scented at all. I guess the goal of Vichy is to focus on heathy scalp, and thus healthier hair. It's all about treating the roots of problems. Gone were the days of super fragrant shampoo whereby your upstairs neigbhours will know you just wash your hair. lol.
In the past it was all about making your hair silky smooth with all kinds of chemicals combinations without any focus or concerns about your scalp.
This shampoo also lather very well. Just a little can produce lots of thick bubbles. Rinsing is also easy with no oily residue feeling. Hair and scalp feels squeeky clean but not dry.
So if you are looking for a wonder shampoo, get the Vichy Dercos Stimulating Shampoo. You won't go wrong!
#jaimie #baby #vichy #decros #technique #stimulating #shampoo #hairloss #hair #loss #aminexil #niacinamide
Recently Viewed Products
Exclusive built-in app section that stores the history of product views (incl. quick view)