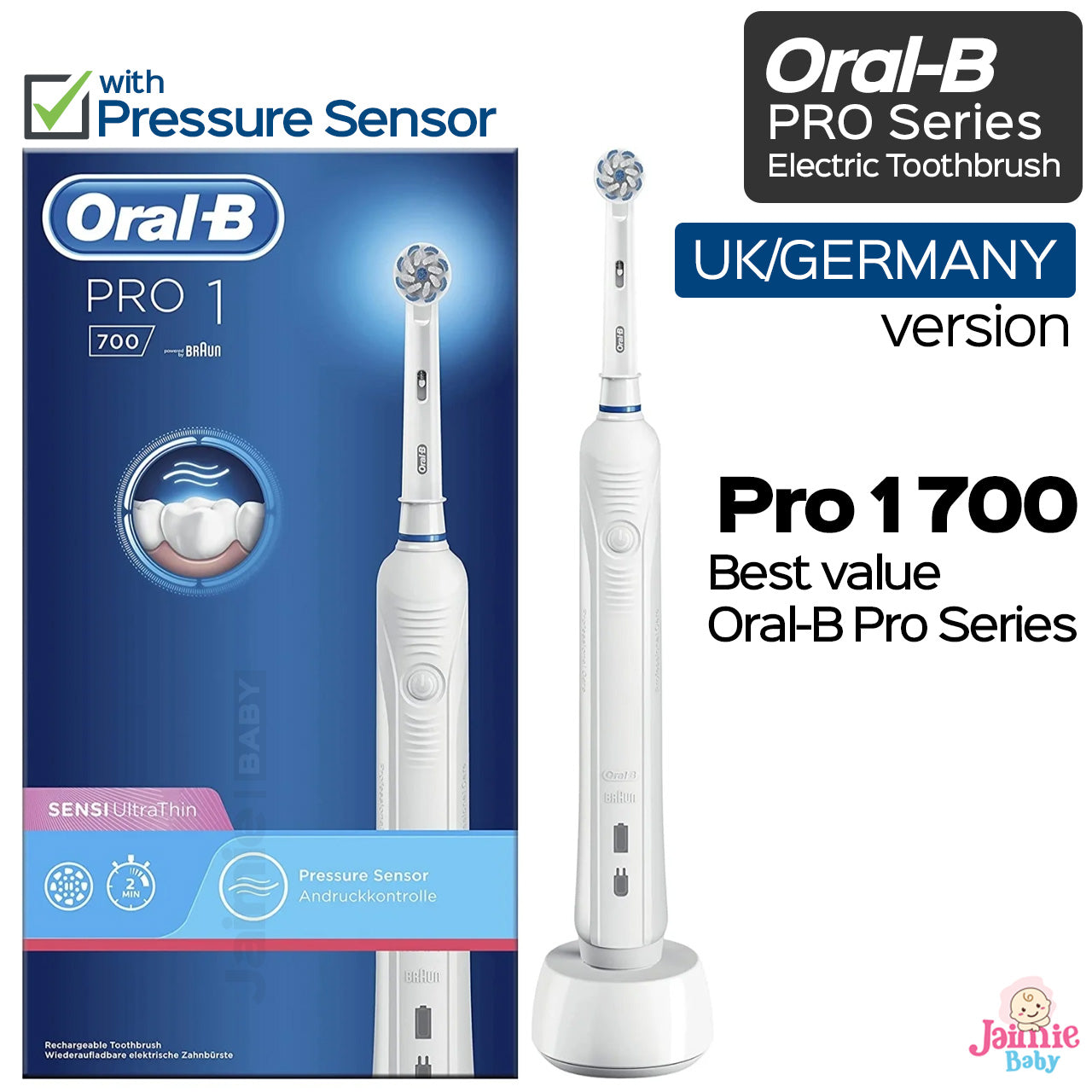 UK Germany Oral-B Pro 1 700 rechargeable electric toothbrush
Share
New branch out listing so no review yet! See my Pro 3000 listing for reviews please. Thanks!
⚠️ For me I do not have the manpower to provide a warranty program but you get to enjoy significant savings. I provide a 7 days 1-to-1 Replacement if your unit develops problem.
Oral-B Pro 1 700 Series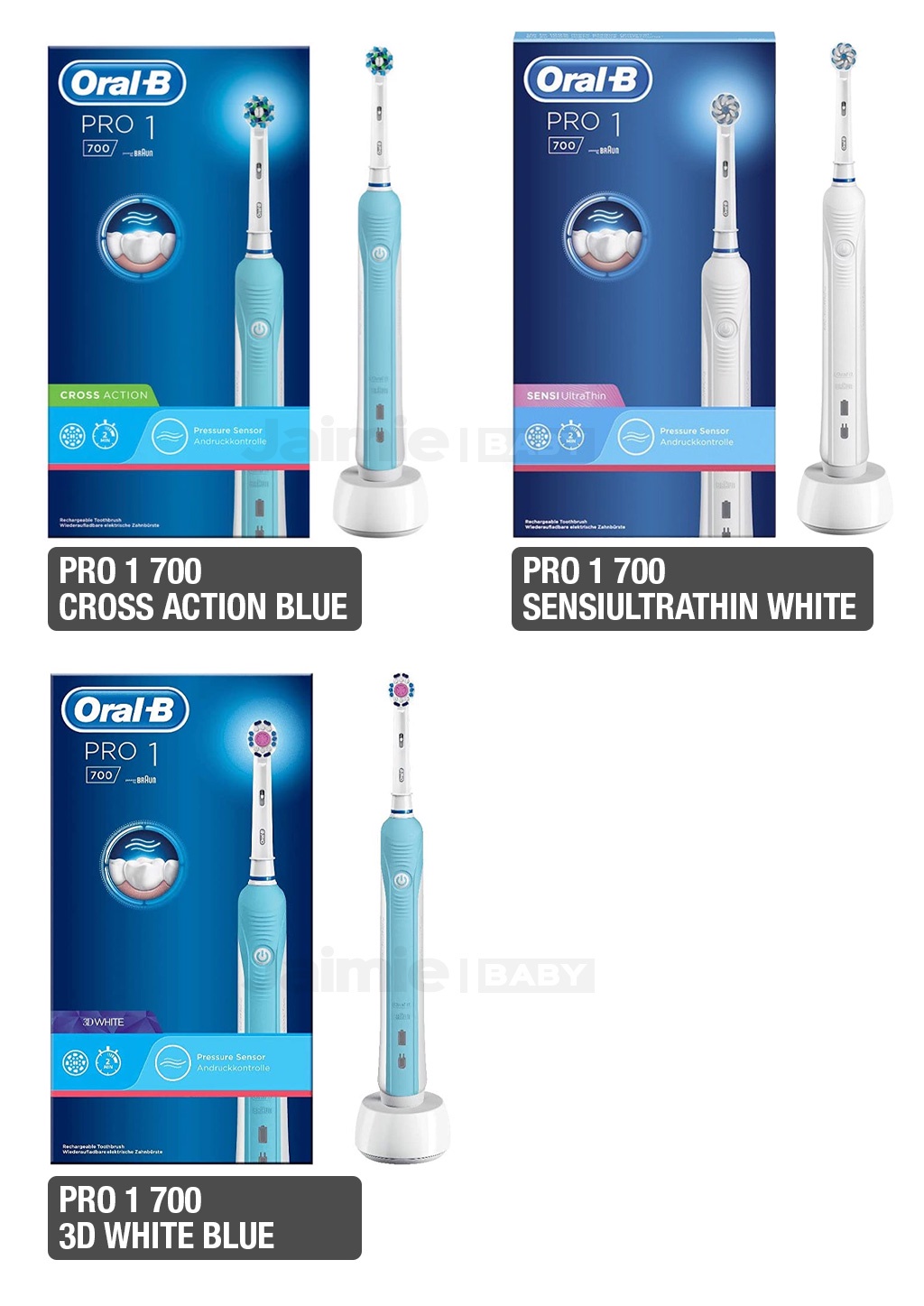 Jaimie Baby brings you electric toothbrush this time - the Oral-B electric toothbrush.
Oral B has been producing these nifty rechargeable electric toothbrush for a long time. I had a few in the last decade or so. Amazing twist brushing action. One second of twisting actions is equivalent of you brushing frantically for 10 times. Imagine the benefits of long term use. IF you are still using a normal toothbrush and still sitting on the fence, trust Jaimie and get one now.
There are alot of other brands in the market but don't waste time, use Oral-B. Their electric toothbrush is indestructible and last for ages. You just need to replace the brush head regularly as the bristle (can't see with naked eye) will wear out and lose its effectiveness.
Another major trouble with my previous versions was I pressed too hard while brushing. Rushing for time or too sleepy liao caused me to press the toothbrush too hard on my gums. My dentist said my gums are receding because I brushed too hard.
So this time round when I saw this Oral B Pro series electric toothbrush with a pressure sensor I know I got to get it! If you pressed too hard it will warn you! And the speed will reduce to protect your gums. 😦
This Pro series have been around for a while but now that the price has come down quite a bit and I think you should consider investing in one. In China they are marketed as Pro 700/Pro 2000/Pro 3000, else where it is marketed as Pro 1 700/Pro 2 2000/Pro 3 3000, etc.
Depending on models, a single charge should last you from 7 days (Pro 1 700) to 14 days (Pro 2 2000 & Pro 3 3000).
The one that I am selling is the UK/German version. It comes in a thicker carton box packaging while those I checked out at the local stores somehow have thinner hard paper boxes.
Oral B Pro 1 700 Electric Toothbrush
- 3D action (oscillating-rotating + pulsating)
- Pressure sensor
- 180 degree pressure sensor
- Daily Clean Mode
- 2 minute timer and quadpacer
- 7 days battery life
Oral B Pro 2 2000 Electric Toothbrush
- 3D action (oscillating-rotating + pulsating)
- Pressure sensor + warning light
- 180 degree pressure sensor
- Daily Clean Mode, Sensitive Mode
- 2 minute timer and quadpacer
- 14 days battery life
Oral B Pro 3 3000 Electric Toothbrush
- 3D action (oscillating-rotating + pulsating)
- Pressure sensor + warning light
- 360 degree pressure sensor
- Daily Clean Mode, Sensitive Mode, Whitening Mode
- 2 minute timer and quadpacer
- 14 days battery life
#jaimie #baby #oral-b #oral #toothbrush #electric #rechargeable #pro #2000 #3000 #700
Recently Viewed Products
Exclusive built-in app section that stores the history of product views (incl. quick view)