Enlarge photo
TIGI Bed Head Resurrection Shampoo Conditional Set 750ml for damaged hair
Share
Jaimie Baby brings you another best seller product for damaged hair - TIGI Bed Head Resurrection Shampoo and Conditional set.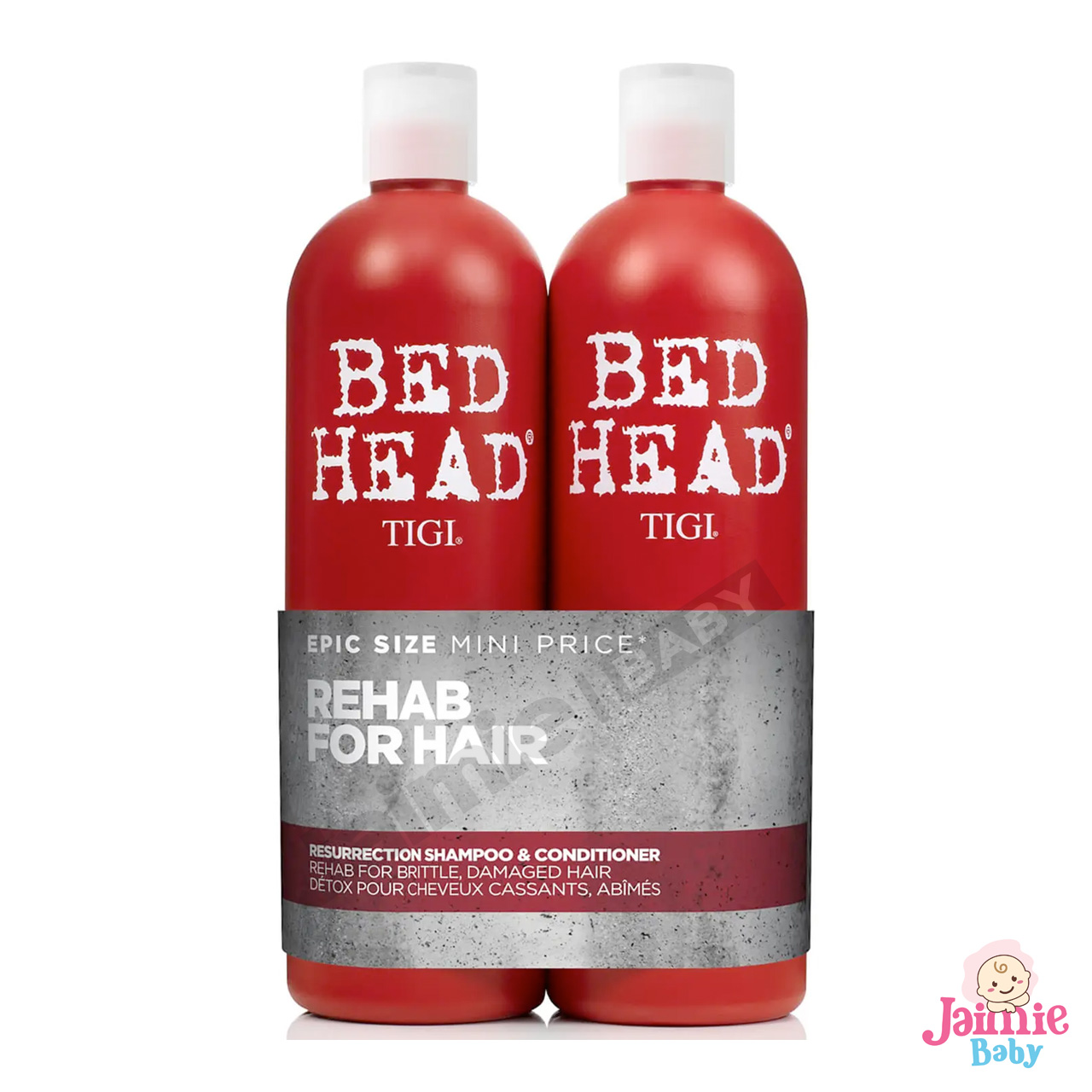 I believe TIGI's Bed Head doesn't need any introduction. They are one of the best hair care professionals. TIGI Bed Head shampoo and conditional allow you to enjoy that "professional salon experience" right at your home! That feeling of walking out of your regular hair salon with super silky smooth and nice smelling hair can now be replicated at home.
This particular series are for those with damaged hair. Hair gets damaged due to a lot of factors like hair colouring, frequent use of flat iron and frequent hair drying, etc.
If you are an outdoor person than the sun most likely contributed to damaged hair as well, combined with sweat getting dry and then sweat again. The repeat process of soak and dry is enough to make your hair frisky.
If you swim regularly, be it to keep your figure trim and fit or because your children likes to have a swim weekly (like me), this shampoo and conditional is simply awesome!
Nothing beats a silky smooth and easy to manage hair after a dip in the chlorine filled pool.
Get this shampoo and conditional set and never look back. Don't let frisky hair from stopping you in doing your favourite sports and activities!
#jaimie #baby #tigi #bed #head #shampoo #conditional #resurrection #damaged #hair #repair #frisky #professional #salon #dry #split #end #tangle #brittle
Recently Viewed Products
Exclusive built-in app section that stores the history of product views (incl. quick view)