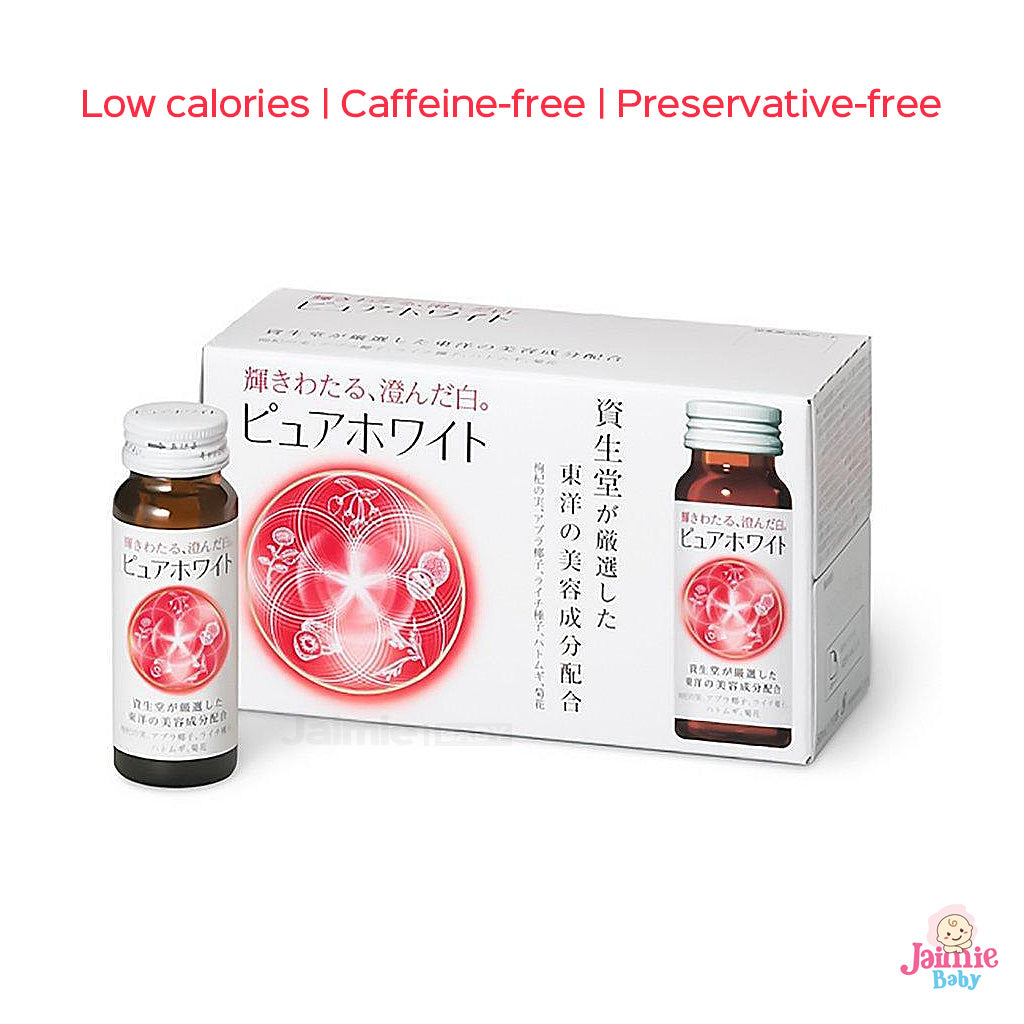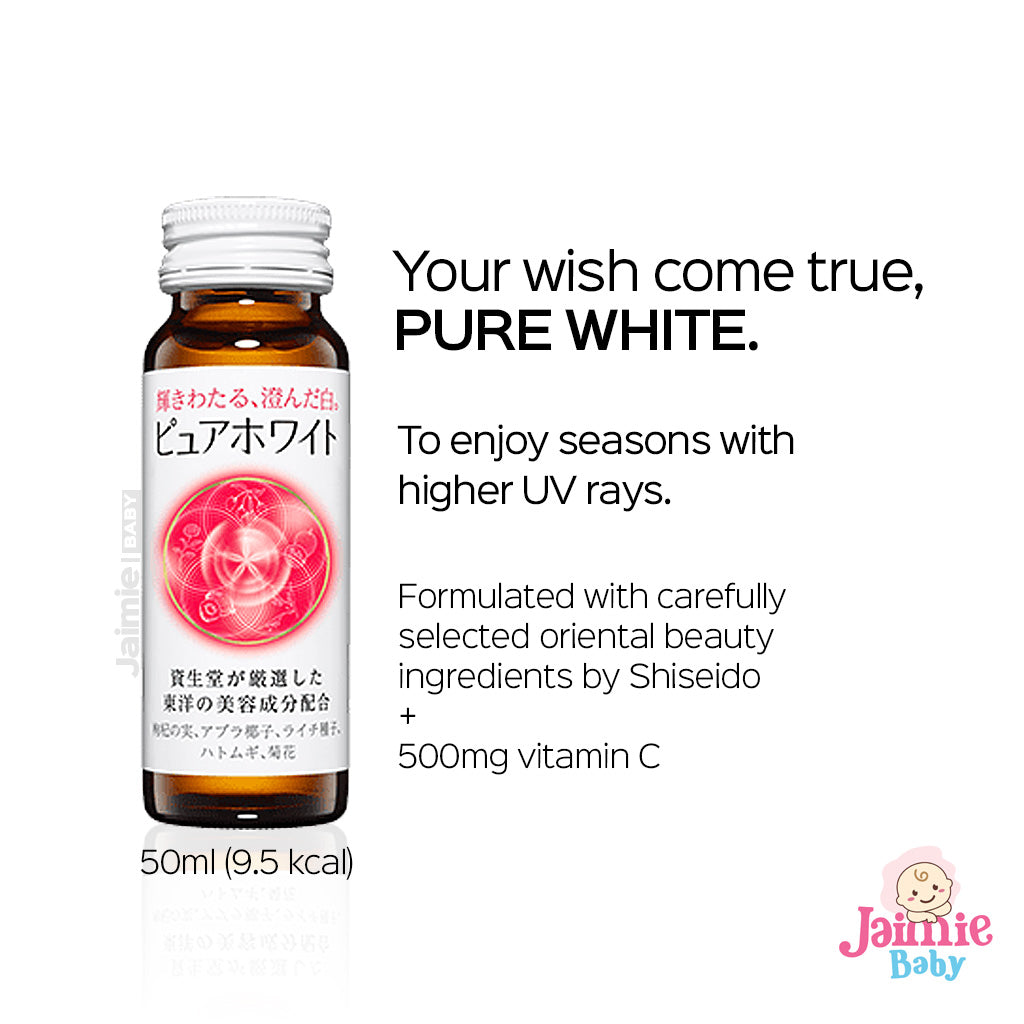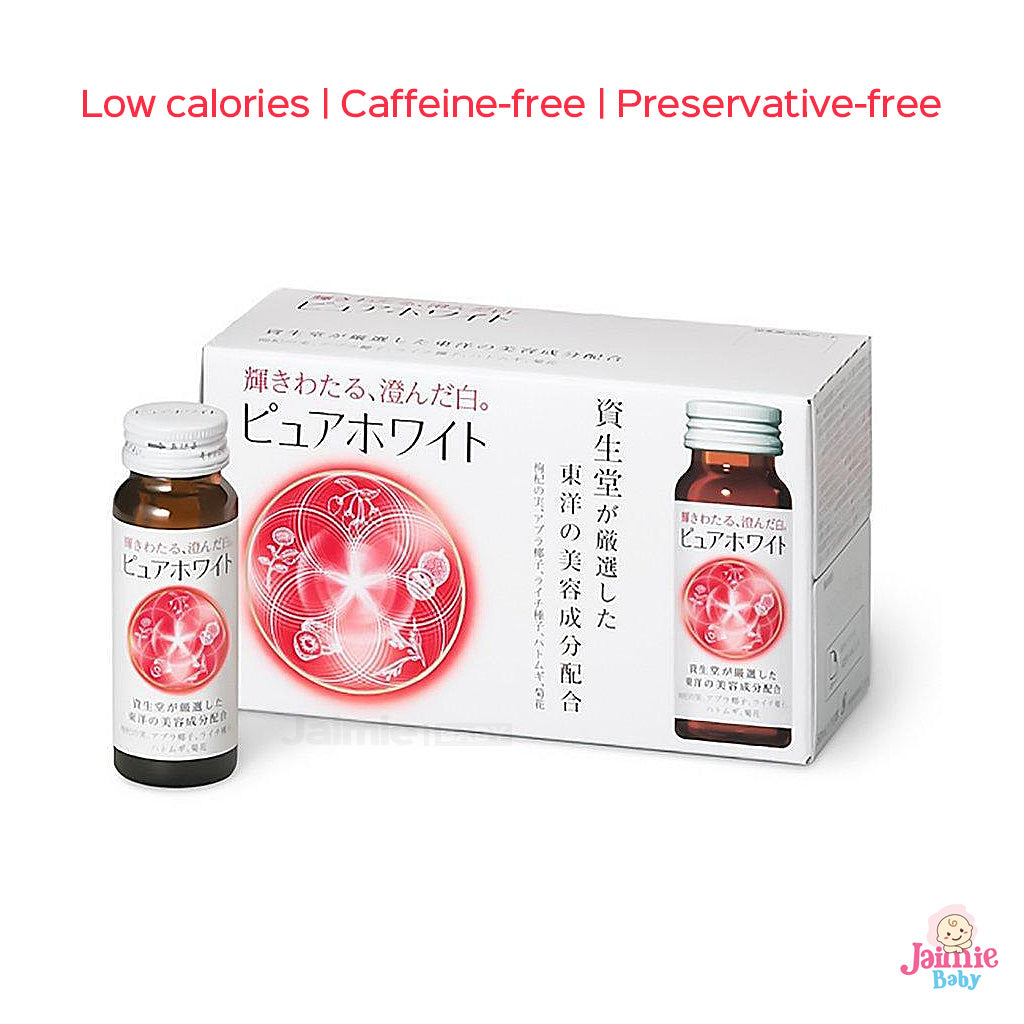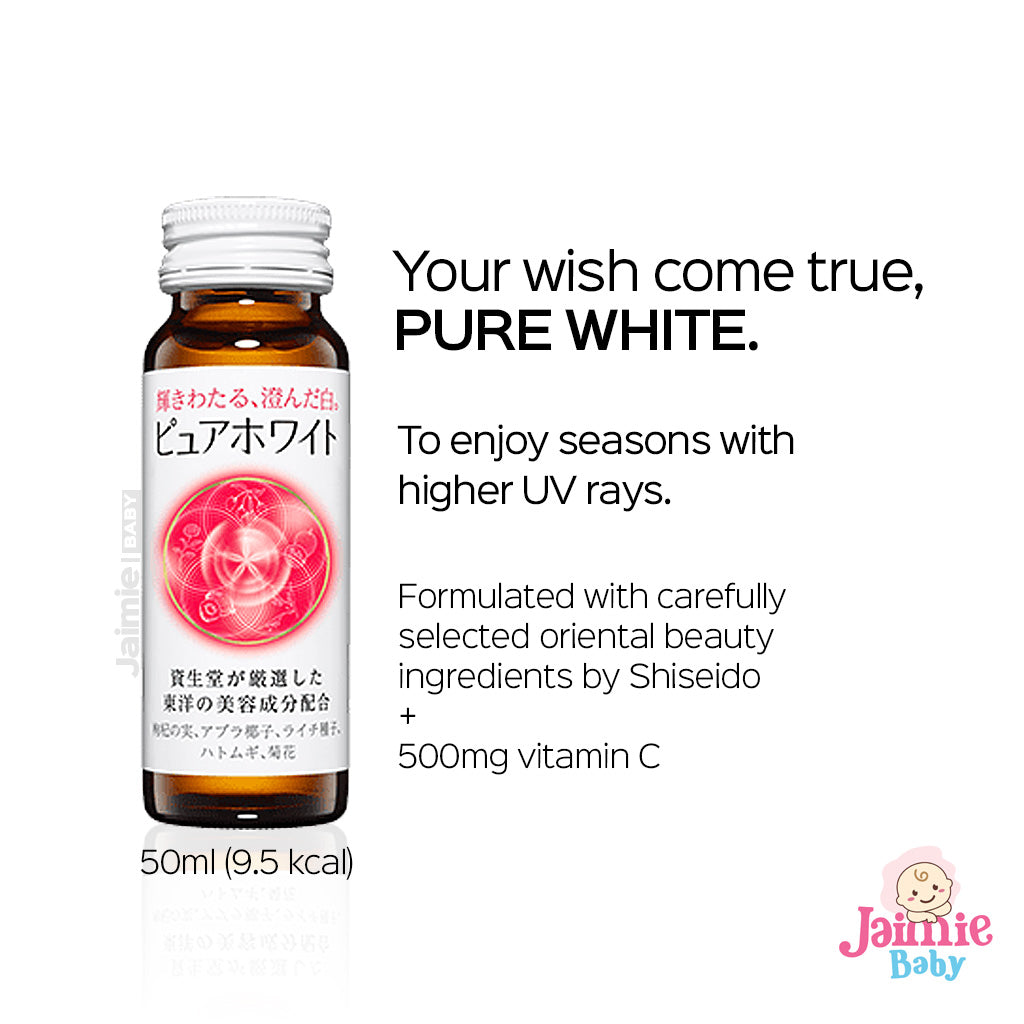 Enlarge photo
Shiseido Pure White drink (1 box 10 bottles x 50ml each)
Share
Shiseido Pure White drink is a beauty supplement first introduced in 1998 and has been refined by the Shiseido. Shiseido revived Pure White in 2016 due to overwhelming requests from consumers. And so here it is Jaimie Baby decided to bring this to our customers. (Whatever convinced Shiseido to bring this back must be good)
Beauty supplement is the latest trend in total beauty. It complements with your daily skincare products and supplement your skin's repair needs with natural ingredients and vitamins. It is a very new beauty concept in the market and it is getting a lot of attention in Japanese market.
The main highlight of Shiseido Pure White is the Goji Berry. Celebrities are known to be consuming them in large quantities without revealing why. In Chinese context, Yang Guifei used this as beauty supplement. Shiseido Pure White contains a whopping 1,500mg of Goji Berry extracts!
Shiseido made two version of Pure White, the tablet form and this, in beverage form. Drink is nicer, especially when chilled.
Here's the secret ingredients
Goji Berry extract
Lychee Seed extract
Palm Oil Tocotrienol
Coix Seed extract
Chrysanthemum extract
500mg Vitamin C
A little reading on Goji Berry
This fruit grows only on terrain over 1000m (3000ft) . At such high altitude the UV ray is intense! But yet the fruit is fully protected. Likened to the Super Fruit by renowned models in Europe and US. Shiseido Pure White harvest their Goji Berry from Ningxia region in China. Ningxia is also extremely arid.
I will write more when I have some time off...from the household chores.
#jaimie #baby #shiseido #pure #white #drink #beauty #whitening #supplement
Recently Viewed Products
Exclusive built-in app section that stores the history of product views (incl. quick view)