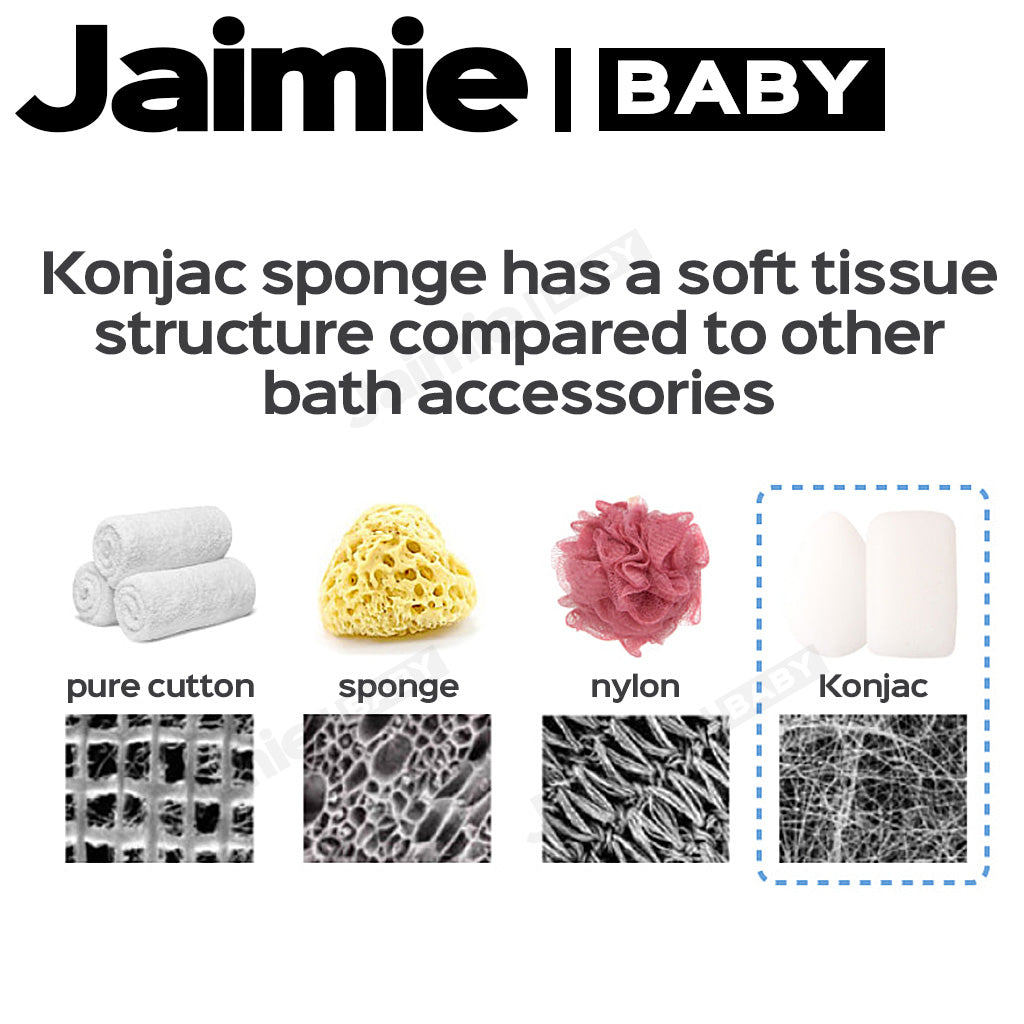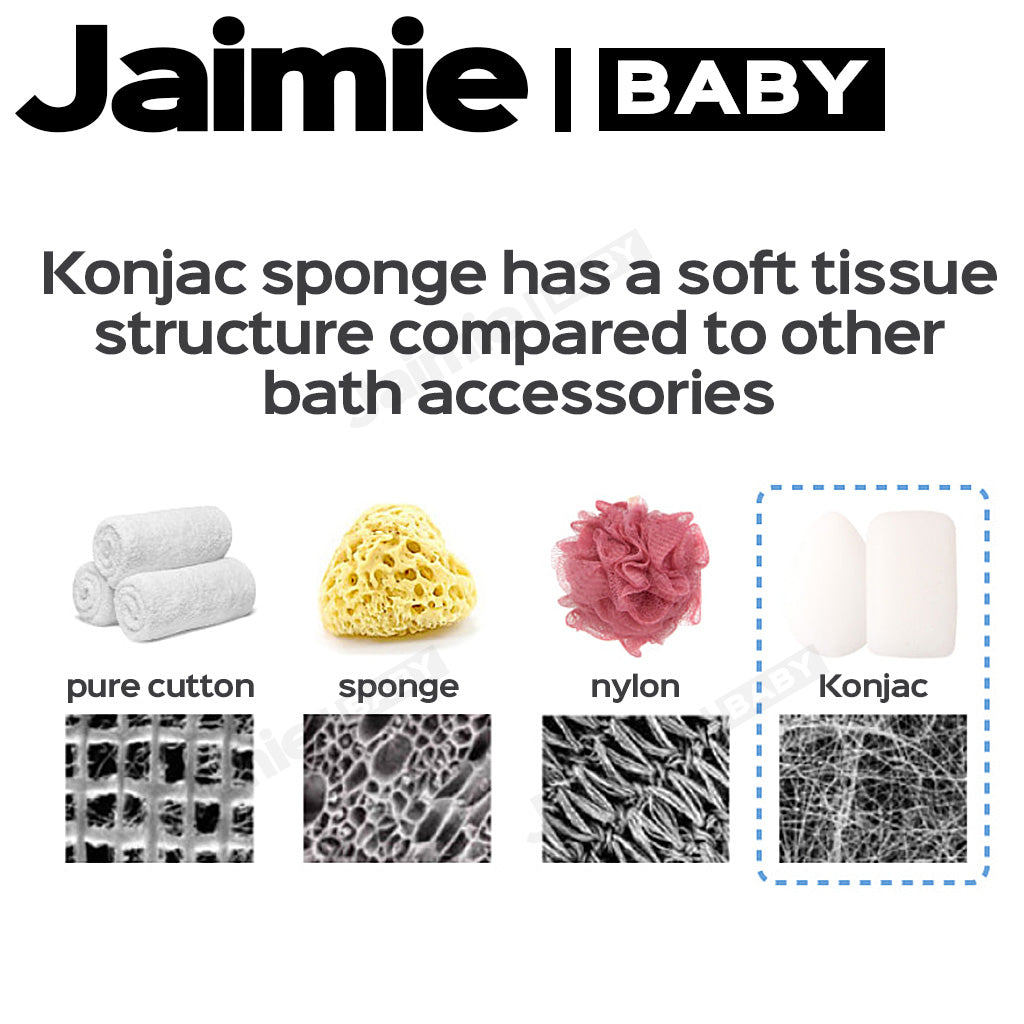 Enlarge photo
Murmur 머머 Baby Pure Konjac Sponge
Share
Jaimie Shop introduces the Murmur Baby Pure Konjac Sponge!

This super soft bath sponge is non-abrasive. Traditional bath sponge or nylon mesh bath sponge or loofahs are very abrasive, more abrasive than you know. It is counter productive to use bath sponge or nylon mesh every time you take a bath as they remove healthy skin during your bath.

Under the microscope, the Konjac tissue is many times finer than sponge or cotton towels. And the alkaline nature makes it neutral to the skin. Environmentally friendly product made from pure vegatable-based Konjac fibre.

Konjac is not only found in bubble tea. This sponge is made with Konjac! Konjac is a kind of edible corm (not corn).

The Murmur bath sponge comes with a little piece of string attached so you can hang it out to dry! It is microwavable (wow). Can also be boiled.

This bath sponge from Murmur Korea is made from pure Konjac and can be used daily and every time you take a shower or bath. This bath sponge is actually meant for baby bath and face! But there's no stopping you from using it in your daily bath or shower. It is gentle on your skin. Finally a TRUE bath sponge safe to use frequently.

Baby Catherine has mild eczema since birth and Jaimie has been extremely careful with the products she uses. Traditional bath sponges and cotton towels are just too abrasive on her eczema during bath and worsen the affected areas every time she takes a bath.

We were scratching our heads why every time her skin turns even more red after bath. And after trying to eliminate every items including the water, we noticed if we didn't use any bath towel or bath sponge, there will be no worsening of the redness on her skin.

And so tada! that is how we chanced upon this magic bath sponge!!!

Good things must share!

🚸 Be sure to use under parental guidance.
⚠️ Be careful not to get into baby's mouth!
⚠️ Do not rub with excessive force. Use a gentle rubbing action.
⚠️ After use do not wring! Shake excess water off and hang it up for drying.
⚠️ REPLACE every 2-3 months.
⚠️ Do not use it for other purposes other than the original intended purpose - bath!
Recently Viewed Products
Exclusive built-in app section that stores the history of product views (incl. quick view)