Enlarge photo
La Roche-Posay Effaclar Duo (+) Plus 40ml
Share
Shop with peace with Jaimie Baby's guarantee: Full refund if you have any doubt about the authenticity of my product.
Jaimie Baby brings you another BLOCKBUSTER product - La Roche-Posay's Effaclar Duo (+) Plus!
I hear you! Acne and pimple solution! For those of you already familiar with the product please skip and click add to cart 🤣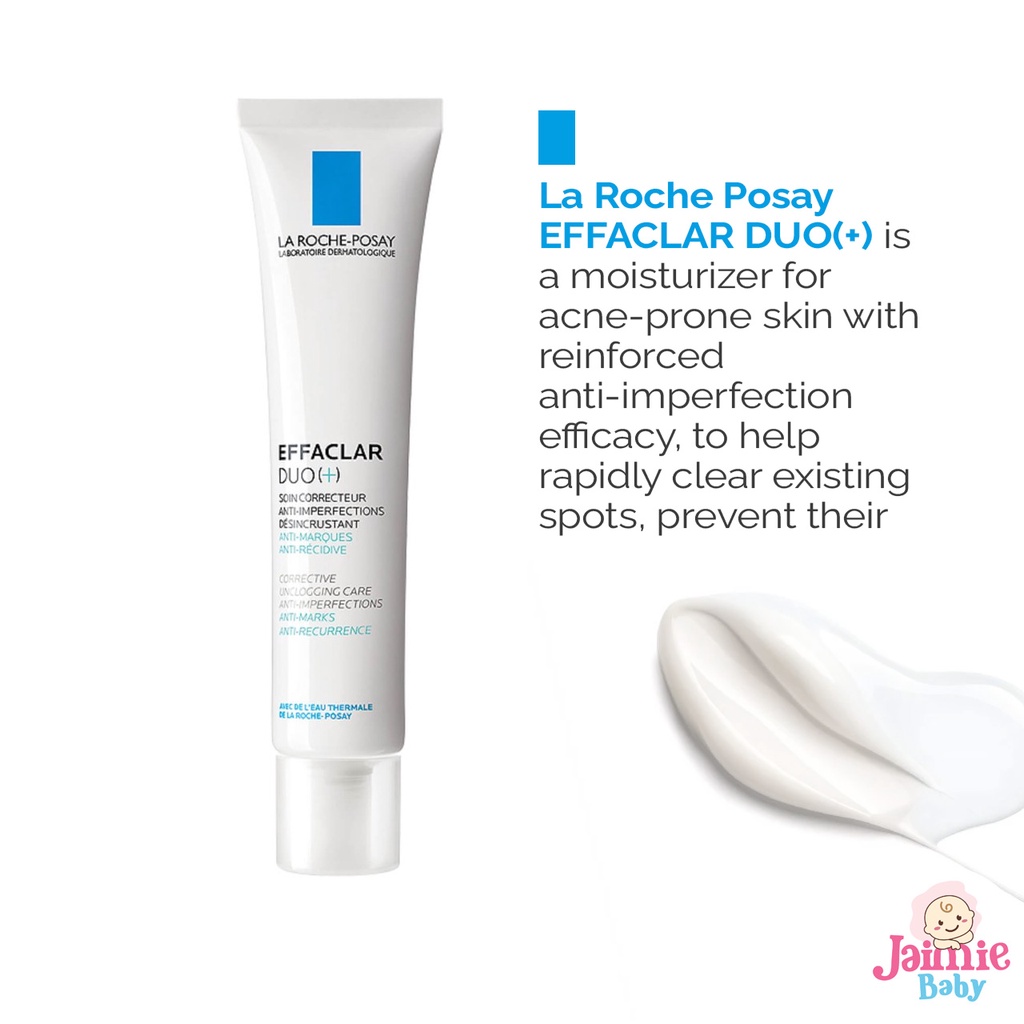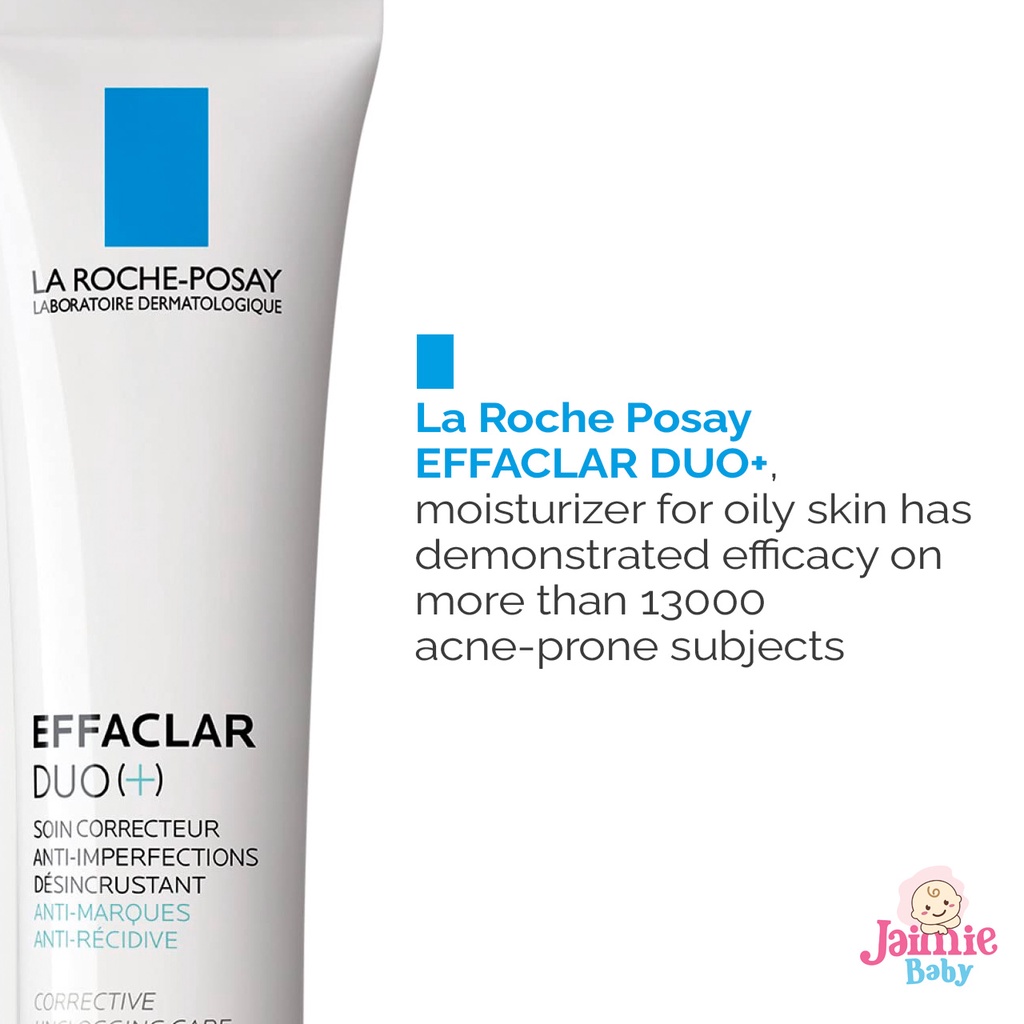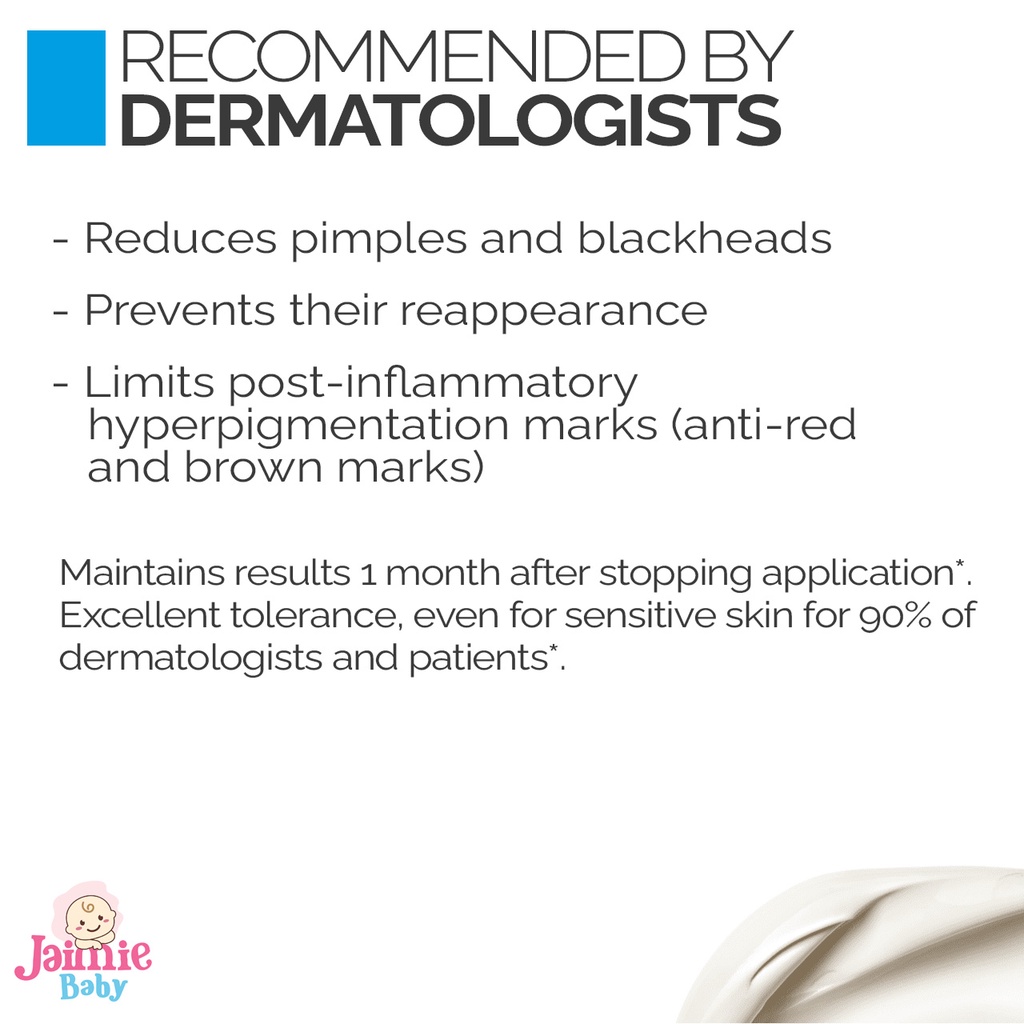 For those of you new to the brand, La Roche-Posay belongs to L'Oreal Active Cosmetics Division and it's the number 1 dermocosmetic brand worldwide 😨
The Effaclar Duo (+) Plus is one of La Roche-Posay all time best seller for treating acne and pimples. It is a moisturiser for people with acne-prone skin. People with extremely oily skin will find that applying moisturiser tends to make their skin even oilier making things worse. And oily skin doesn't mean your skin doesn't require the proper moisturising. So this product is superb!
It is very hydrating and La Roche-Posay market it as "mattifying" which means to say it will make your skin more matt looking and less greasily shinny.
The key benefits include anti-recurrence of acne, anti-markings after acne, and anti-imperfections (smoother appearance).
The great entry price and effective combat against acne and pimples make La Roche-Posay's Effaclar Duo Plus the go to solution for teens and young adult with acne and pimple problems.
HOW TO USE
Place a pea size amount onto the back of your hand and let it warm a little so absorption will be better. Then gently massage into your problem areas. I don't have to remind you again that always ensure you clean your hands before applying any facial products ya. This should be standard practice already.
#jaimie #baby #la #roche-posay #effaclar #duo #plus #acne #pimple #cream #moisturiser #treatment #anti-acne
Recently Viewed Products
Exclusive built-in app section that stores the history of product views (incl. quick view)