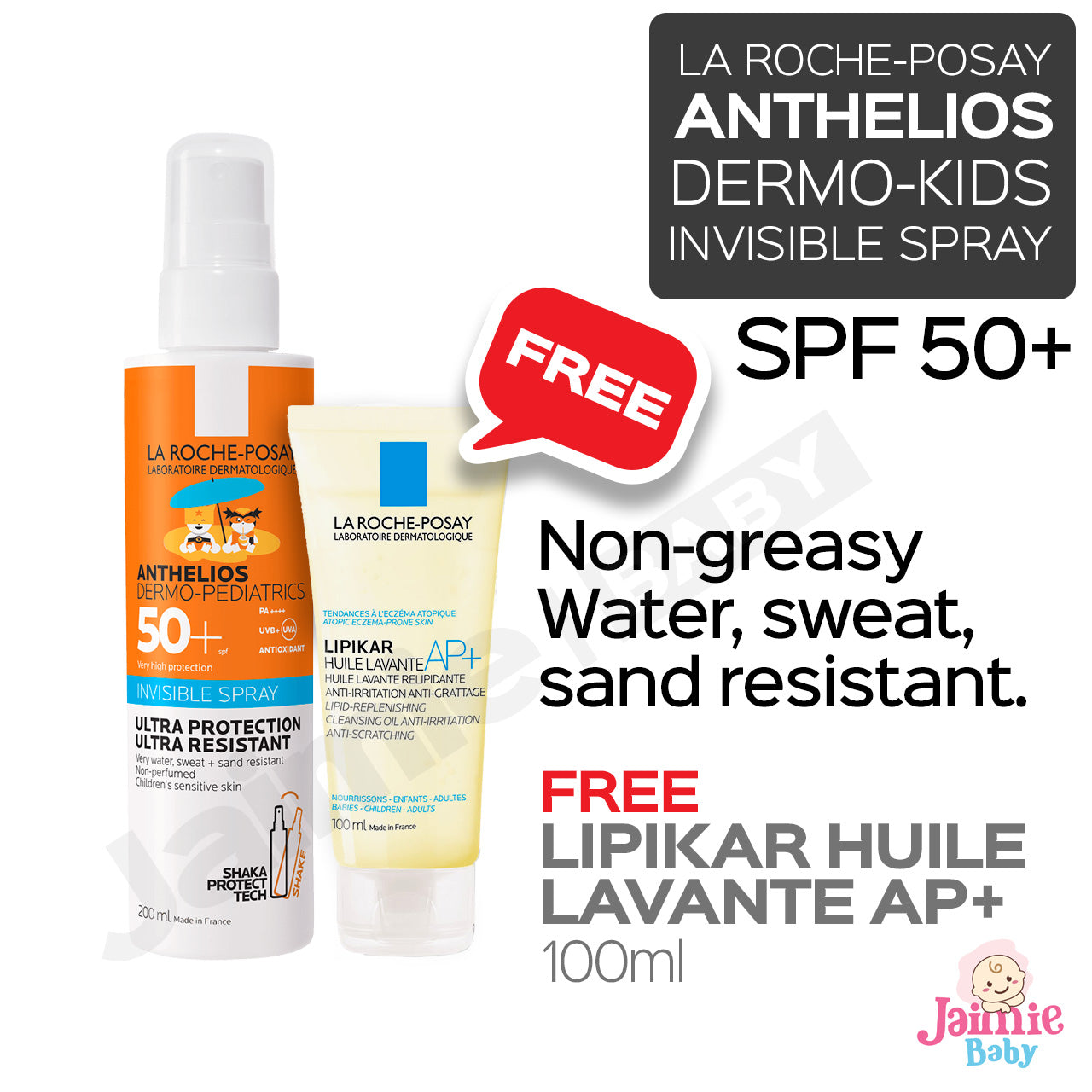 La Roche Posay Children Anthelios DP Sunscreen SPF 50+
Share
Jaimie Baby brings you another awesome product for your little ones - La Roche Posay Anthelios DP Sunscreen SPF 50+ for sensitive skin.
Again, I carry this sunscreen for children after exhausting effort searching for a sun block for my kids, especially my youngest baby, well now a 2 year old toddler.
The La Roche Posay Anthelios DP sunscreen is rated SPF 50+. SPF stands for Sun Protection Factor. And at 50+ it is one of the highest sun protection sunscreen in the market for children.
I find that the main advantage here is that it is non greasy. I've tried a lot sun screen for my children and they felt like a applying butter to their skin! The La Roche Posay Anthelios sunscreen is non greasy! And it is very water, sweat, and sand resistant! Perfect for a day out at the beach!
You can apply on both face and body. It will not sting the eyes. But felloow mommies, please DON'T spray directly on your child's face! Spray onto your palm or finger then apply! lol.
Apply this when you leave your house. So by the time you reach the beach or zoo the protection will be in place.
It also contains Glycerin to help to hydrate and moisturise the skin after initial application.
#jaimie #baby #la #roche #posay #sunscreen #sun #block #spf #non #greasy #water #resistant #moisturising
Recently Viewed Products
Exclusive built-in app section that stores the history of product views (incl. quick view)