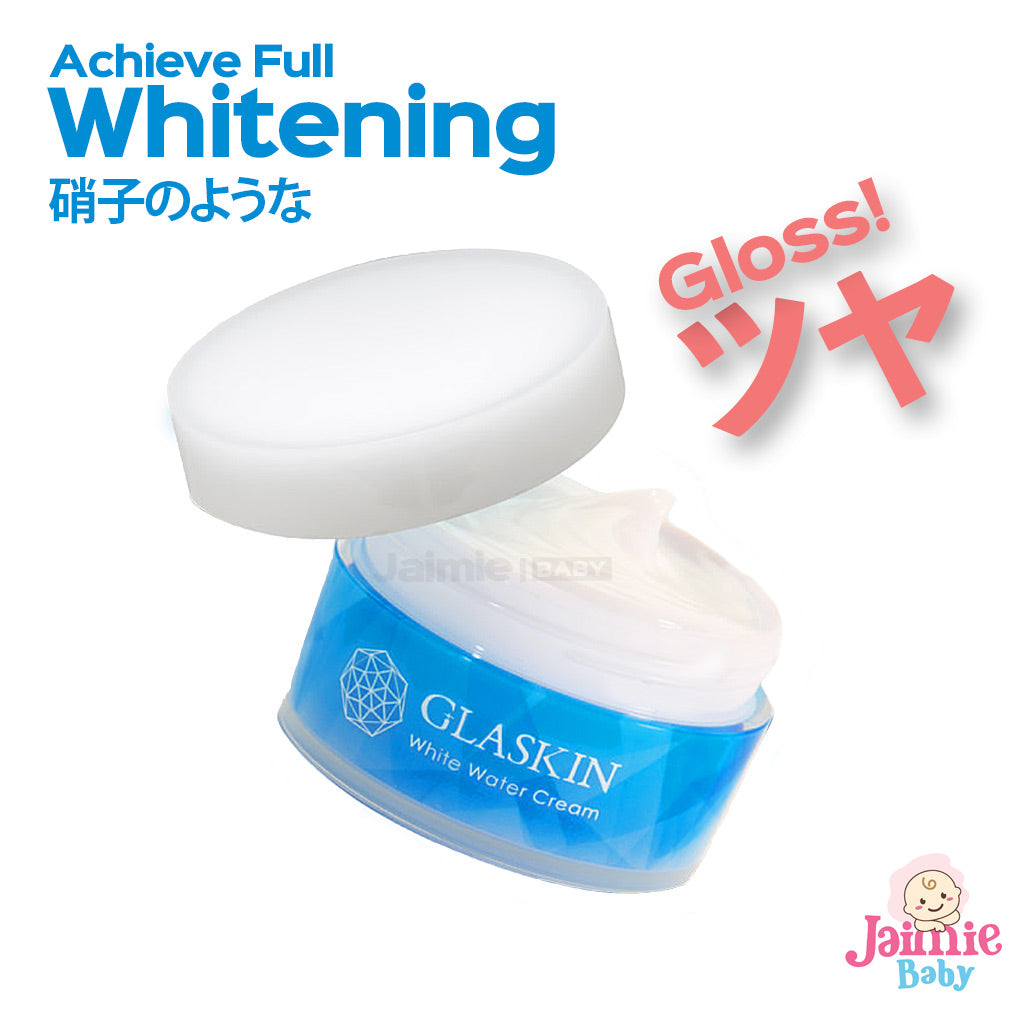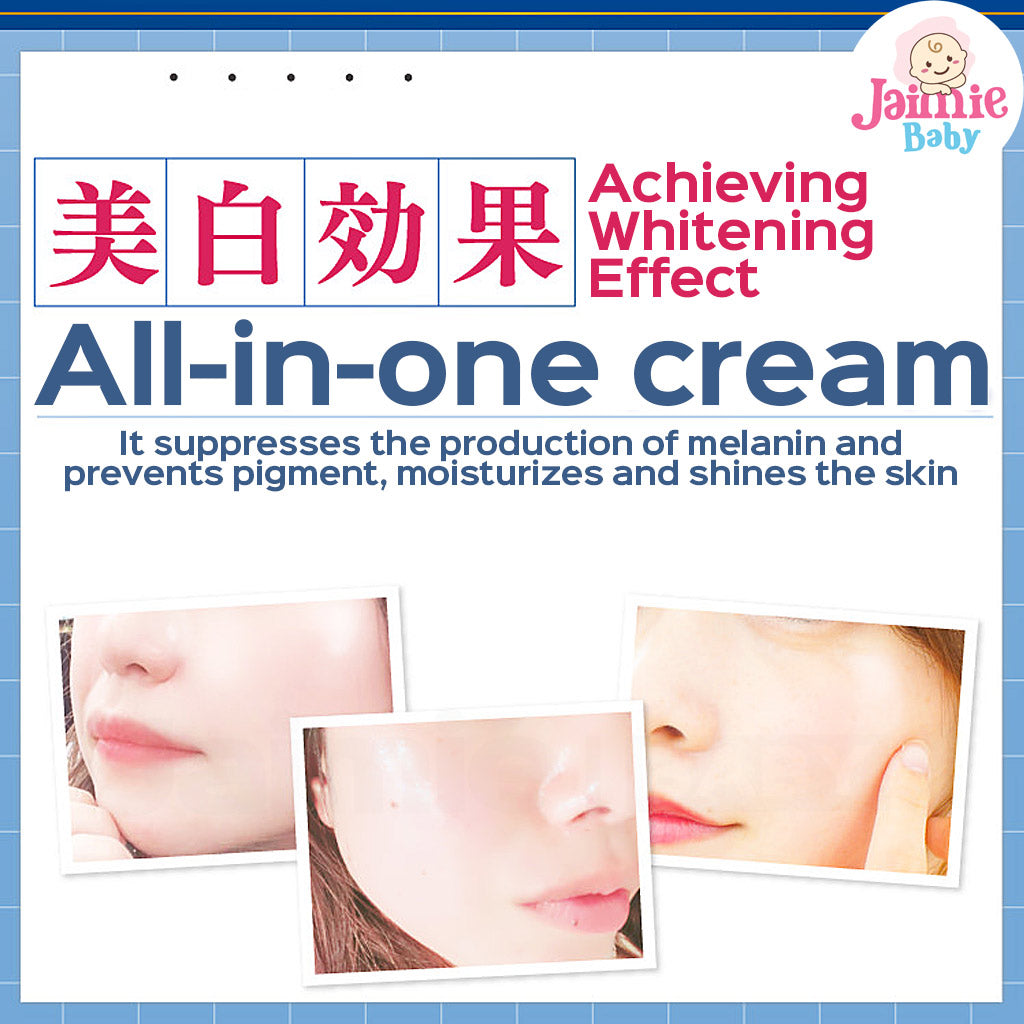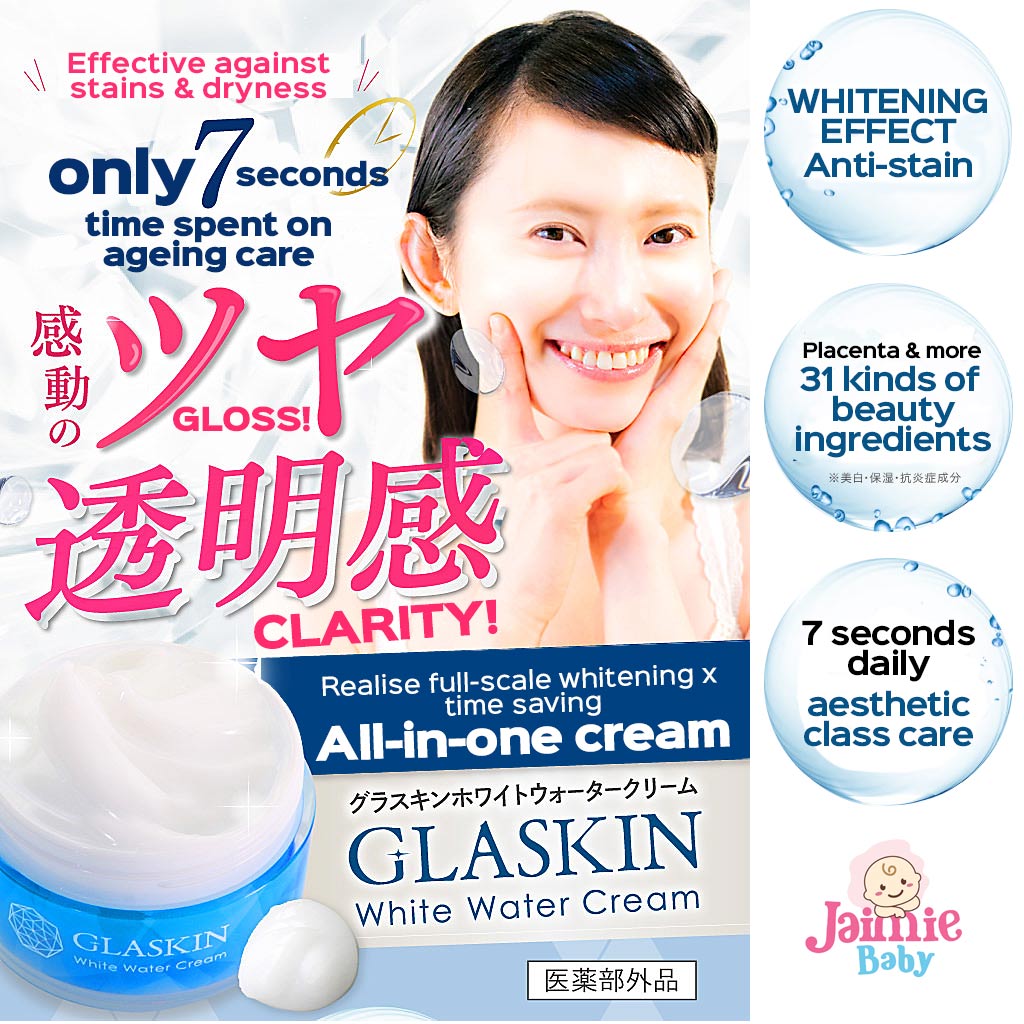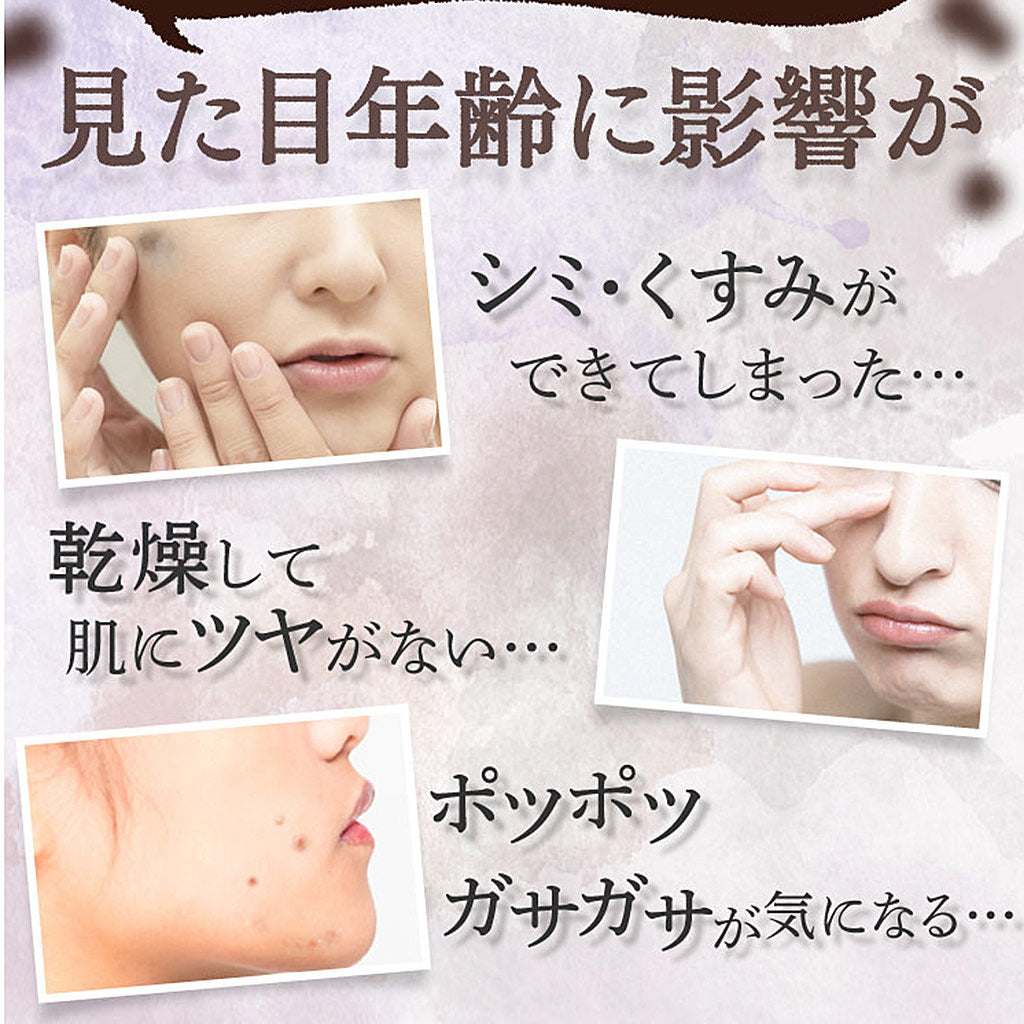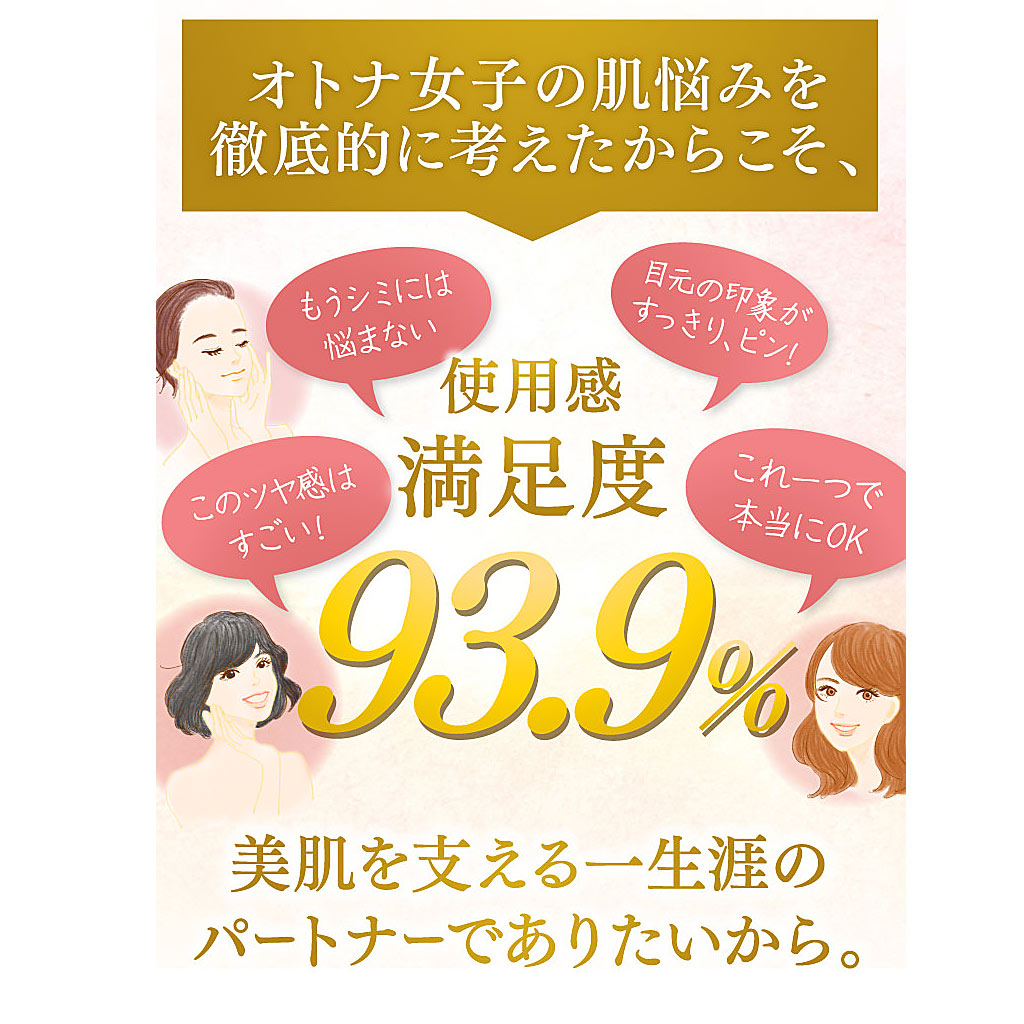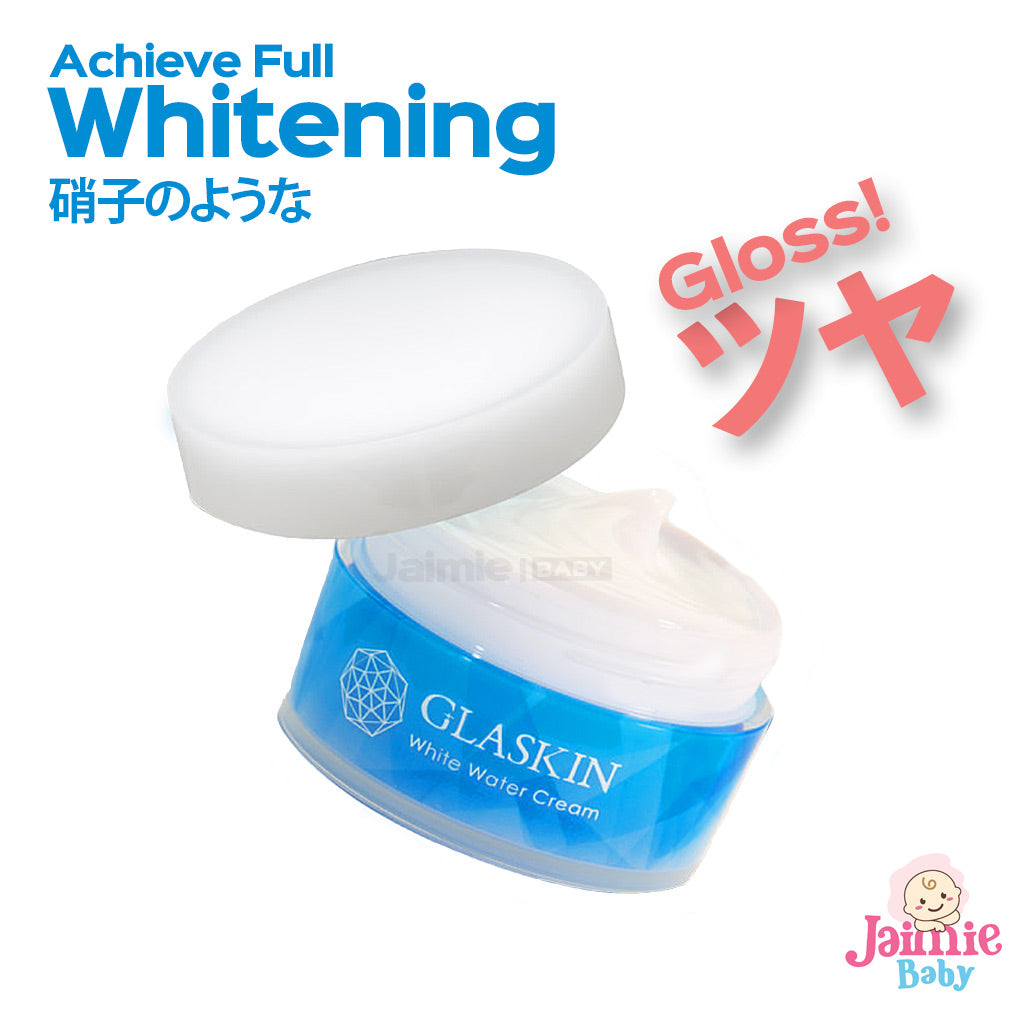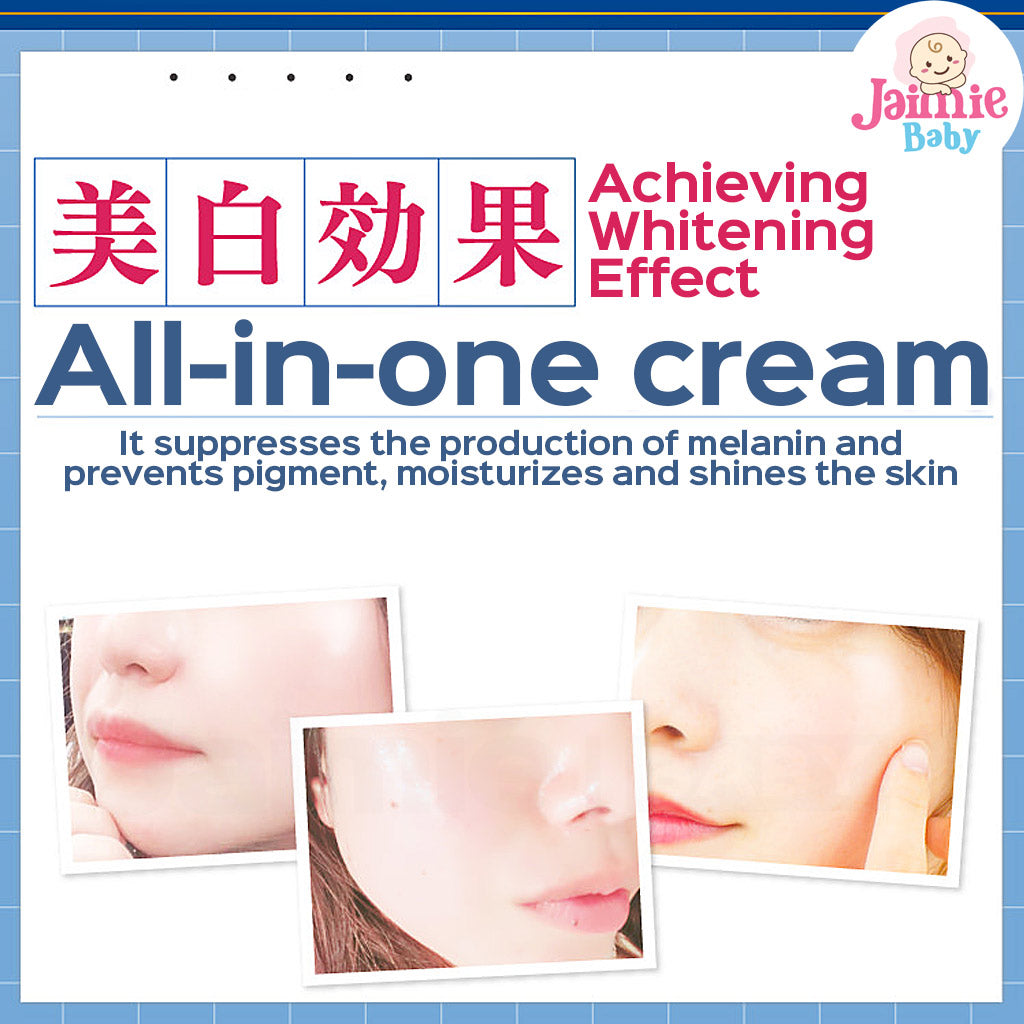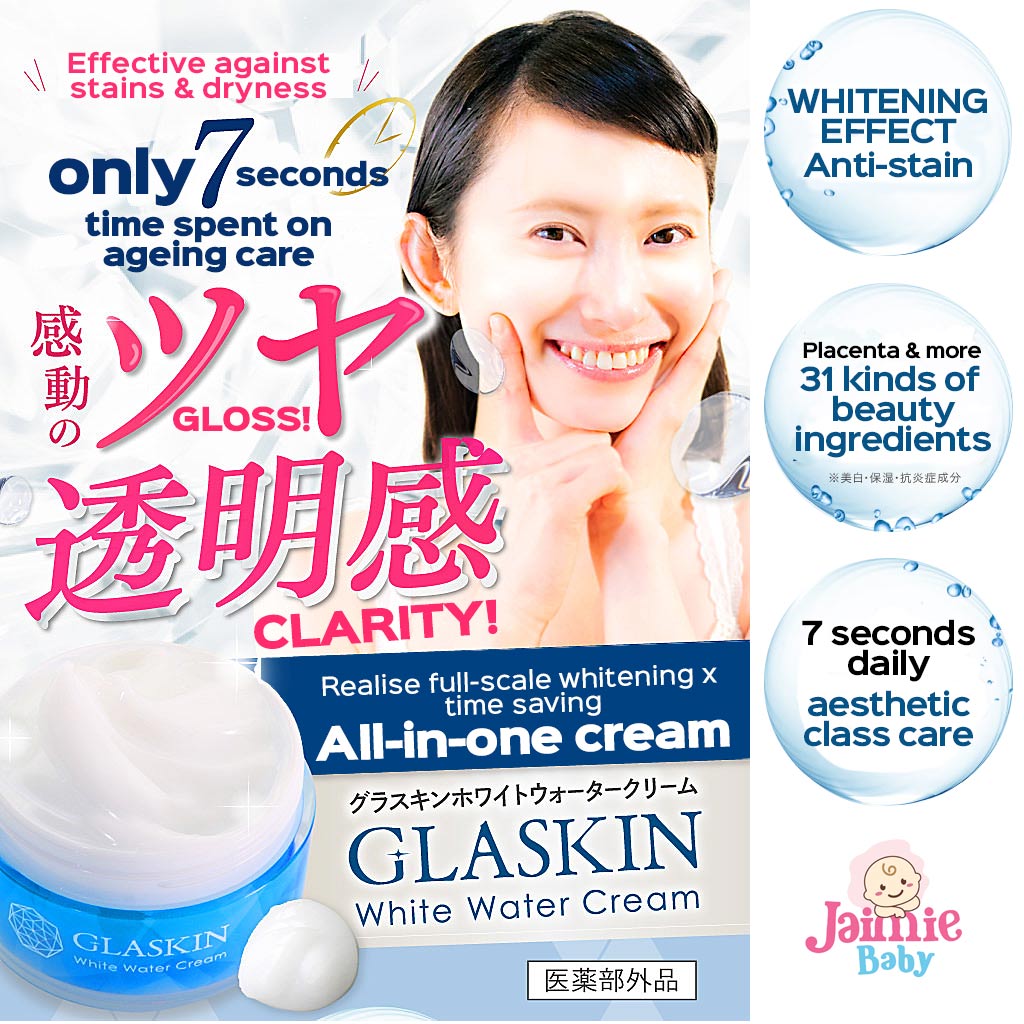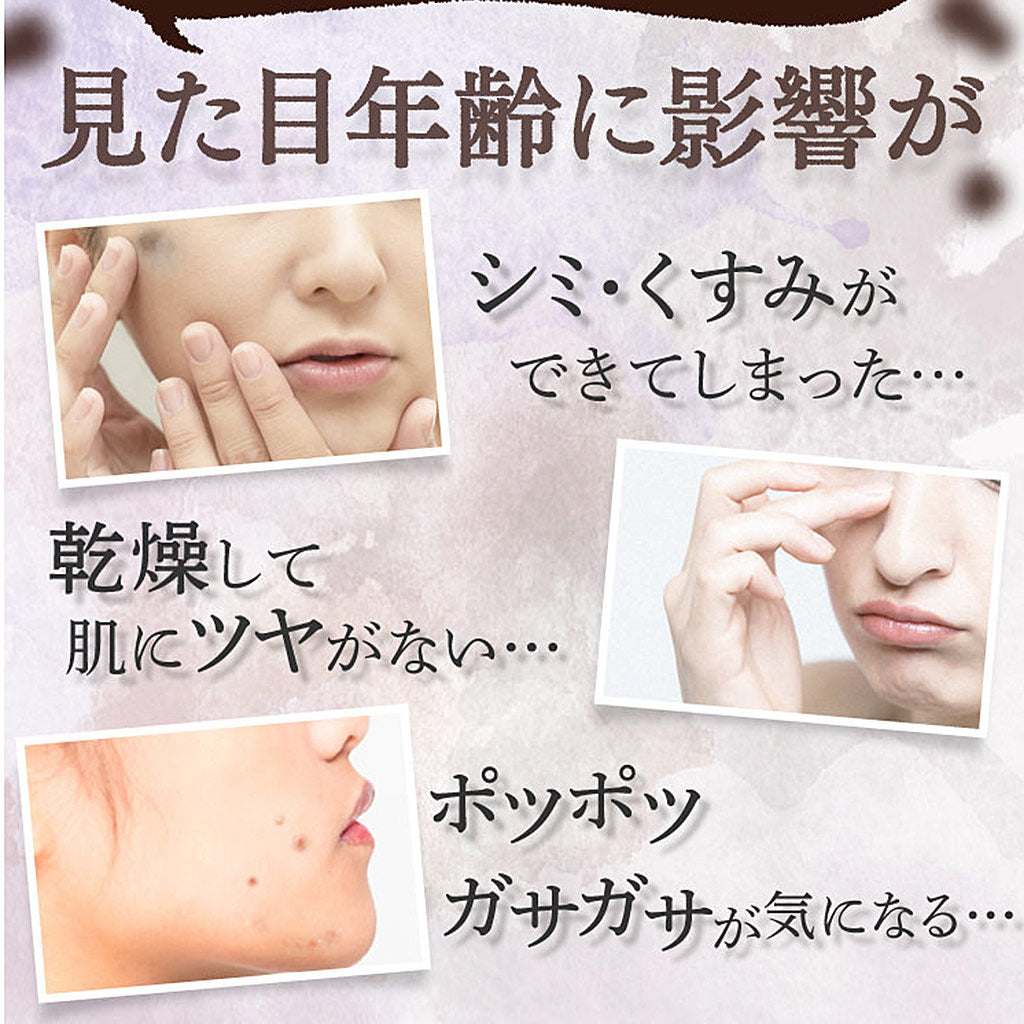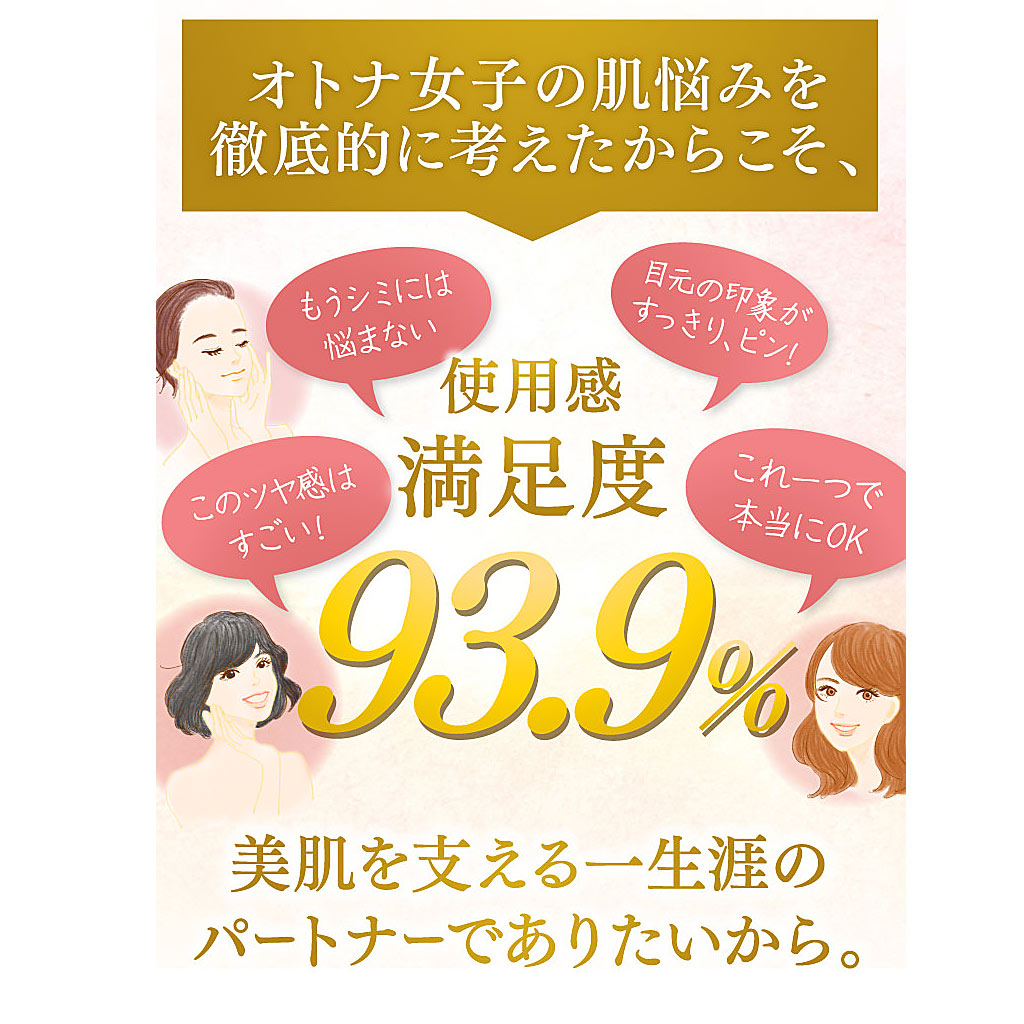 Enlarge photo
Glaskin White Water Cream 60g All in one skincare
Share
93.9% satisfaction rate among surveyed Japanese users of Glaskin whitening cream.
Full-scale whitening effect
Anti pigment / blemish / dark spot.
Moisturises skin.
Time saving 7 seconds application.
Effective against blemish.
Effective against dry skin.
Gloss and glass like skin complexion.
Import from Japan, ship locally.
Jaimie Baby is proud to bring you another block buster product from Japan - Glaskin white water cream, the all-in-one whitening cream.
This extremely easy and quick to apply whitening cream has taken Japan and Taiwan by storm like Cocolarme face soap. Glaskin White Water Cream is rated in Taiwan as the No.1 Best Whitening Cream in 2019.
You can achieve aesthetic clinic's class skin care with just 7 seconds daily applying the Glaskin white water cream. It is super easy and quick to use daily. Dap dap dap, rub it in, and tada! Done! ok maybe 7 seconds is a bit exaggerating, maybe say 10-12 seconds for myself.
Extremely user friendly for busy person like myself who needs to take care of my baby 24/7 😬 or if you have a series of 7-8 skincare bottles queuing up this will lessen the "chores" 🤣
The very high concentration of placenta extract contains within Glaskin whitening cream inhibits melanin production and stimulating new skin growth, giving you a glossy, white, heathy looking skin. Two additional natural ingredients, Aplinia catfish seed extract + Korean ginseng extract adds to the battle of Dark spots prevention!
1-2-3 punch to melanin!

Stop melanin production!
Stop melanin activation!
Block the stains!
The Glaskin white water whitening cream is able to achieve the functions of 8 types of serums / essence 😳 This Glaskin is really all-in-one. One-stop.

moisturising toner
serum for rough skin
placenta serum
makeup base
eye cream
skin care cream
whitening cream
induced emulsion
Ingredients: coconut oil, sea butter, olive oil, hyaluronic acid, collagen.
#jaimiebaby #whitening #cream #serum #skincare #moisturise #blemish #pigment #dryskin #shine #placenta #emulsion @whitewatercream
Recently Viewed Products
Exclusive built-in app section that stores the history of product views (incl. quick view)