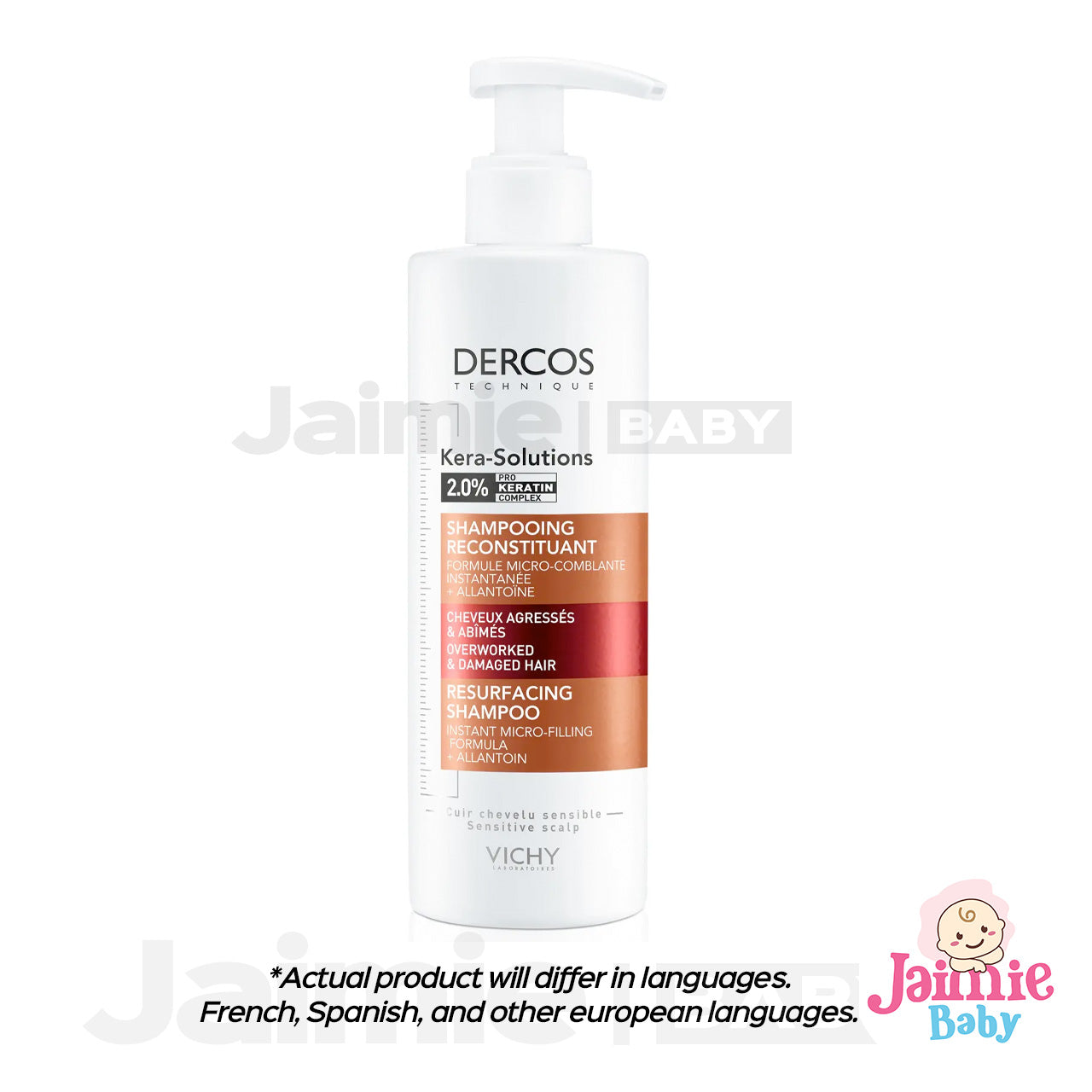 Dercos Technique Kera-Solution Shampoo 250ml
Share
Jaimie Baby brings you another superb product from Dercos Technique - Kera-Solution Shampoo and the Kera-Solution Hair Mask for dry and damaged hair.
For those of you new to Dercos Technique, it is by Vichy which is a brand under the gigantic French company L'Oreal. The Dercos Technique range of hair care products are simply awesome.
We all coloured our hairs. Who doesn't have a shade of brown or ash shades these days? Even the process of dyeing hair black is damaging to our hair. If you are an outdoor person, frequent sunlight exposure, or heat from flat iron and hair dryer will damage your hair.
And there are heaps of hair treatment products on the shelves and online. Just getting you to discover this listing is a huge undertaking itself as we are constantly bombarded by hair treatment products, each claiming to be effective. Well, they may in some degree be effective for sure.
Nevertheless, if you ask my customers who bought Dercos Technique shampoo, they will tell you it simply works as intended, and it works very well.
The Kera Solution dry hair and damaged hair shampoo is fortified with Pro Keratin Complex. Keratin is found in our hair and nails. The depletion of keratin within our hair is what caused it to be dry and frisky. Chemicals and environmental forces also cause the depletion of keratin.
The Kera Solution Shampoo for Dry and Damaged Hair contains 2% Pro Keratin Complex. The Kera Solution Hair Mask for Dry and Damaged Hair contains 4% Pro Keratin Complex!! These Keratin Complex helps replenishes lost hair keratin giving you a healthier hair, repair damaged hair, shinny hair, smooth hair, less breakage, and that radiant enhanced hair colour!
#jaimie #baby #dercos #technique #shampoo #hair #mask #damaged #dry #treatment #keratin #shinny #smooth #repair
Recently Viewed Products
Exclusive built-in app section that stores the history of product views (incl. quick view)