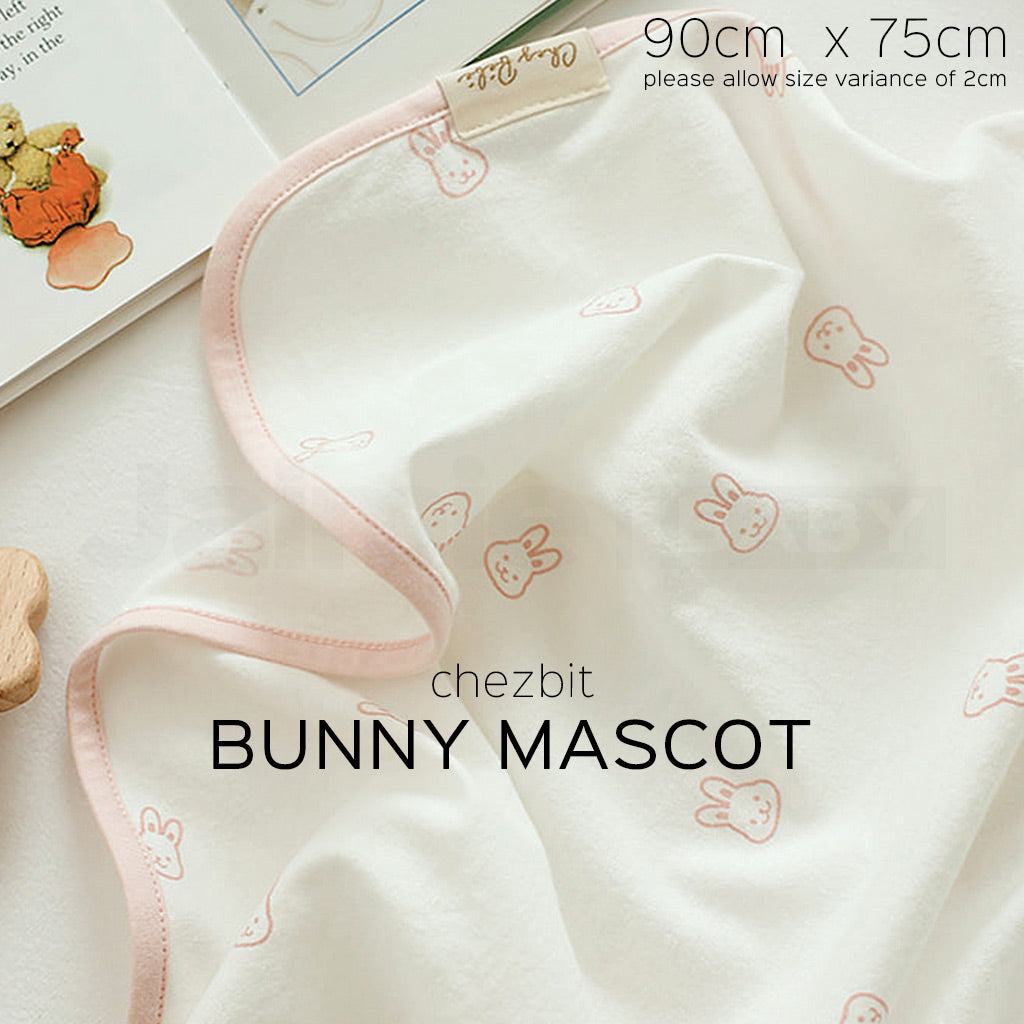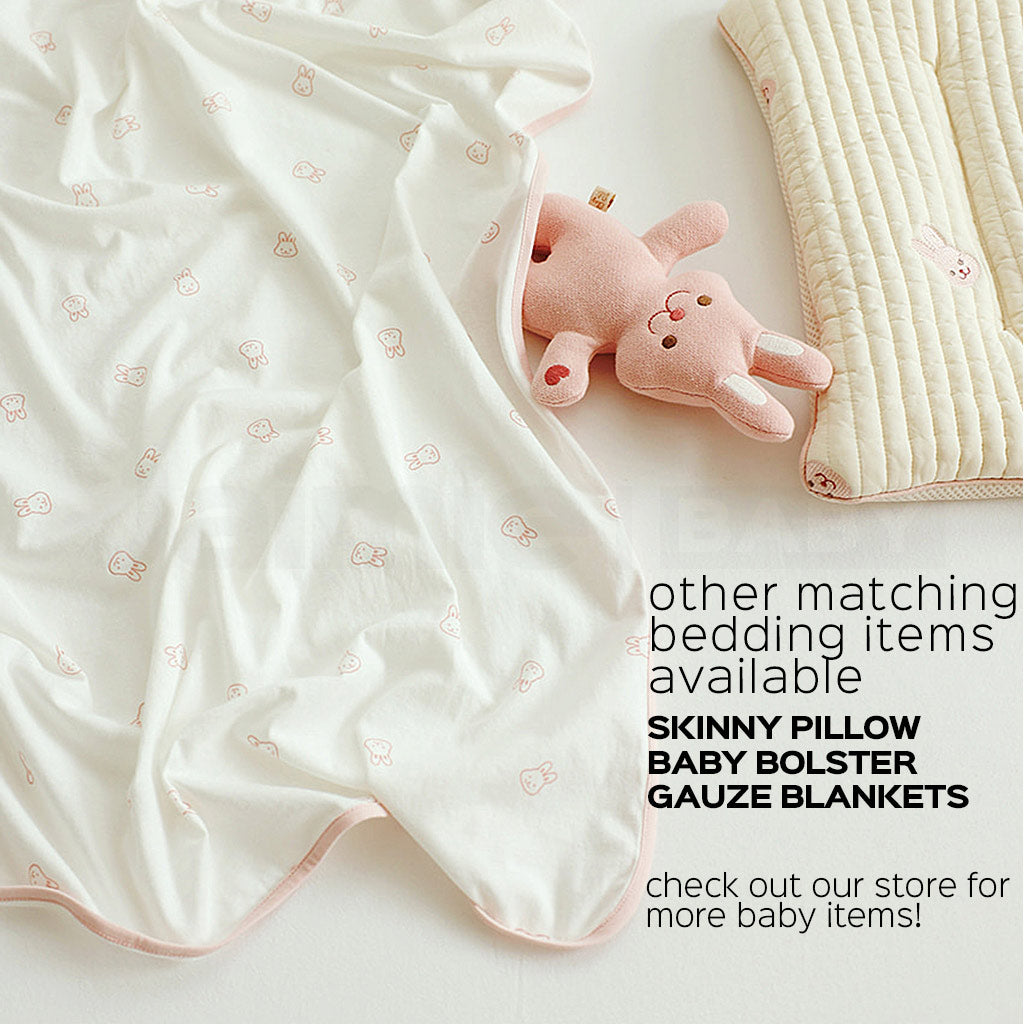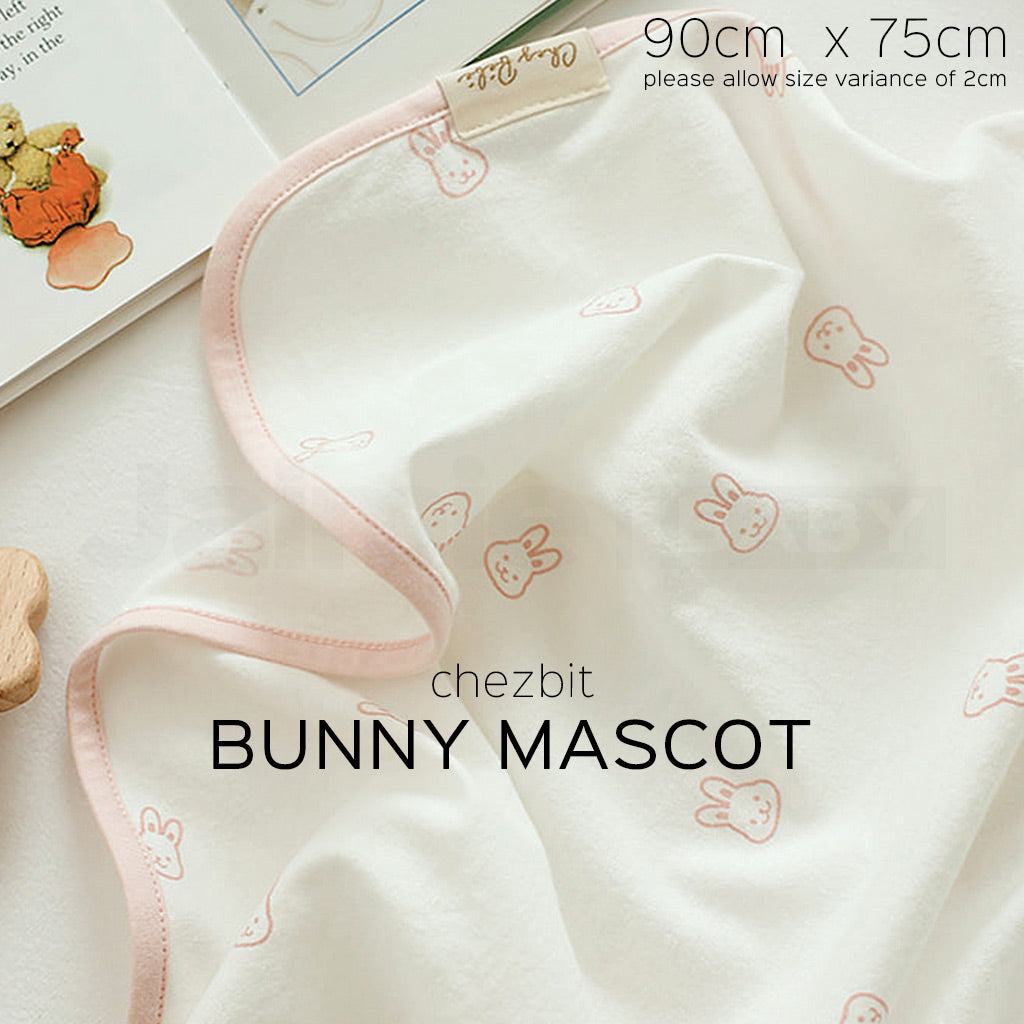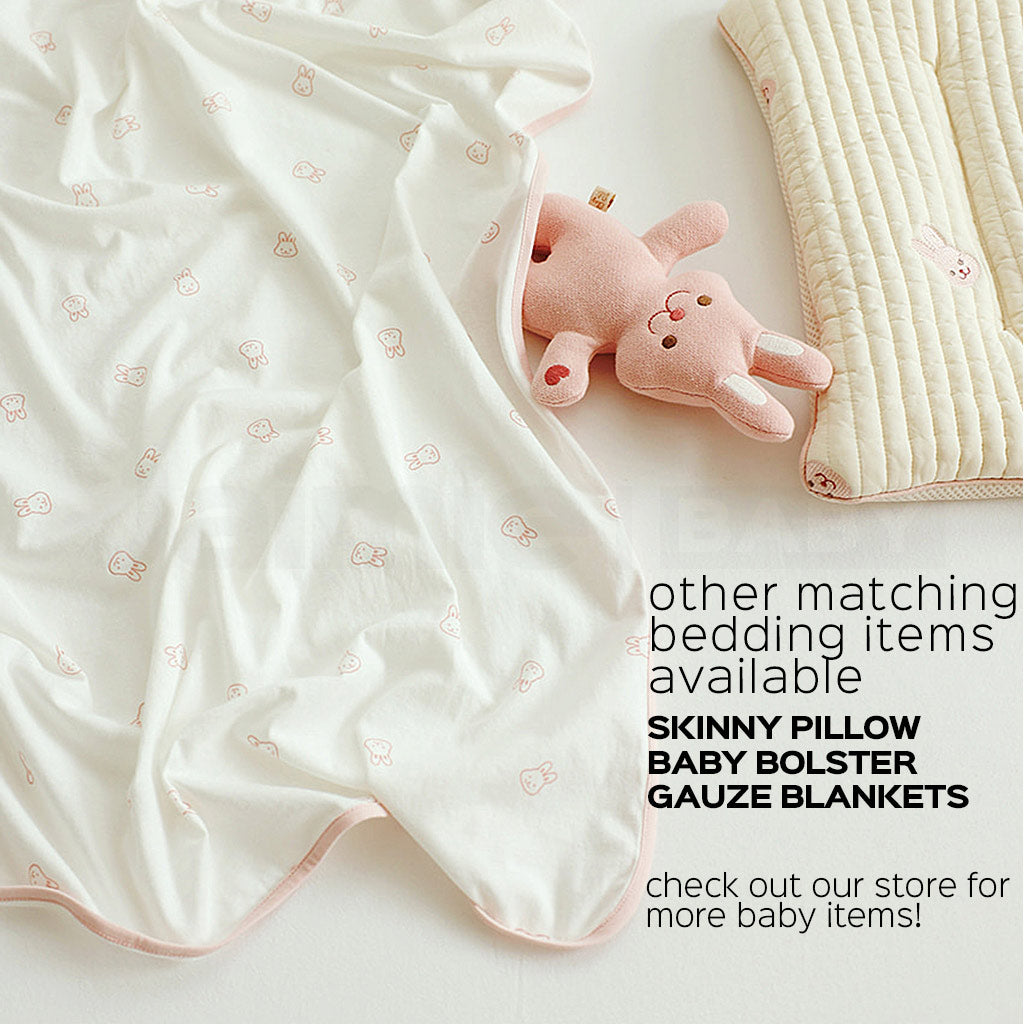 Enlarge photo
Chez BeBe 쉐베베 Soft Cotton Baby Swaddle Blanket Multi Purpose
Share
Jaimie Baby again brings you another item from Chez BeBe - Multipurpose Baby Swaddle Blanket.

This is a super lightweight, super soft baby swaddle/blanket/towel. Use it as a baby swaddle on hot and humid Singapore afternoon. Use it as a baby blanket when you baby sleeps under a gentle breeze from the fan (not everybody uses AC 24-7). Use it as a baby bath towel after a lovely bath. You decide how to use it.

It is made mostly of cotton, with a little (5%) spandex added to make it even softer and more elastic. It feels very soft when compared to baby Catherine's other cotton baby swaddles from other bigger brands. Most baby swaddle are 100% cotton. 100% cotton after washing makes it rougher and harder when compared with this Chez BeBe Swaddle Blanket.

DO NOT PUT INTO DRYER!! We made the mistake of putting it into the dryer. (Well it was our helper) It will contract a little. Allow it to air dry. You can use a fan to help it dry faster. Or buy another! 😋

Comes in two signature mascots, Bear Bear or Bunny.
We have other matching bedding items and accessories. Please check out the other exquisite items in our stores. You will like it!

Size: 90cm x 75cm (allow 2cm variance) 95% cotton 5% spandex

Actual colour may differ as the photos were taken under natural lighting. *It is normal to see some dark spots on the fabric. According to Chez BeBe they are from the leaves and seeds of cotton usually found in natural fabrics.

CARE INSTRUCTION
⭕️ Hand wash only! (machine wash ok but please use a net)
❌ Do NOT bleach.
❌ Do NOT use a dryer.
❌ Do NOT iron.

❗️Be sure to wash before using the product.
❗️It is recommended to wash by hand with mild detergent in cold water below 30 degree celcius.
❗️If washing by hand is not possible, please use a washing net and wash separately.
❗️Avoid using a dryer and allow it to dry naturally in a cool place.
❗️Do not soak or boil for too long as it may cause discoloration.
❗️Please do not bleach.
Recently Viewed Products
Exclusive built-in app section that stores the history of product views (incl. quick view)