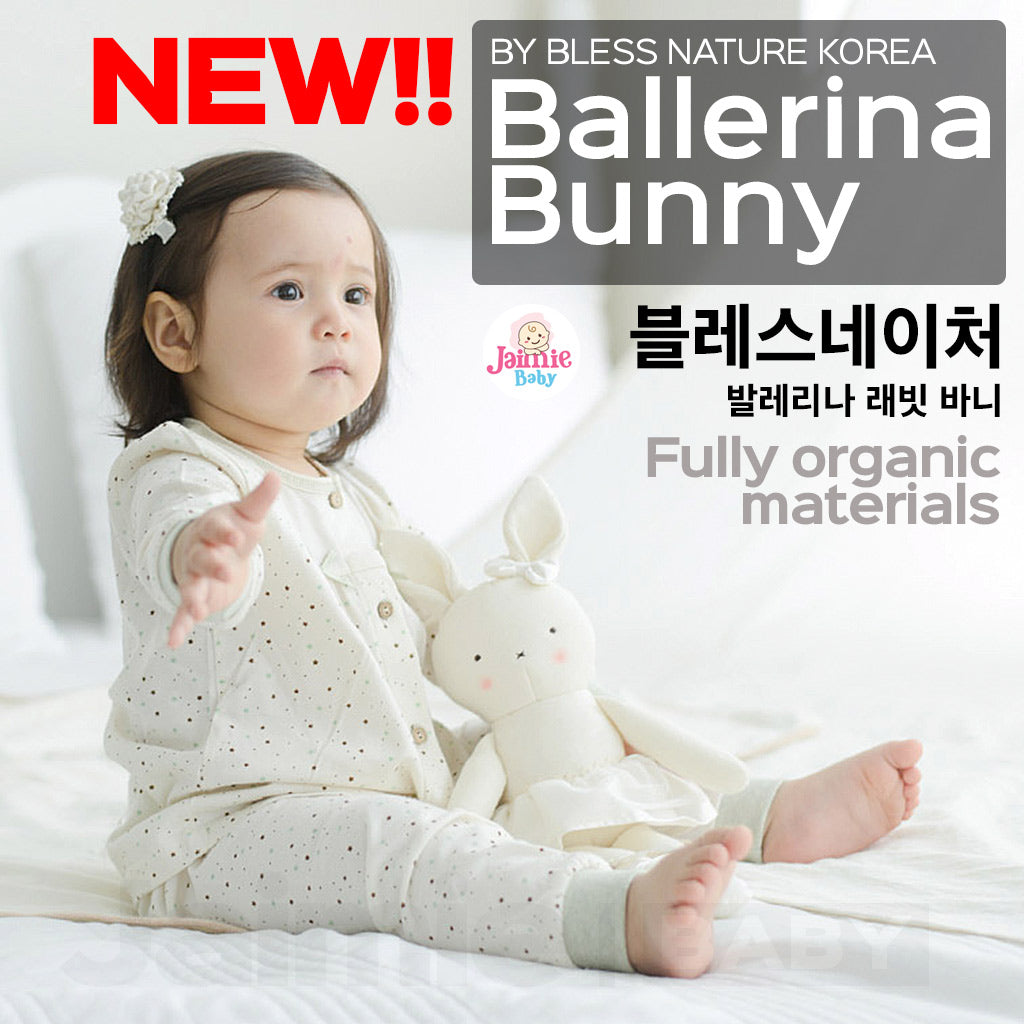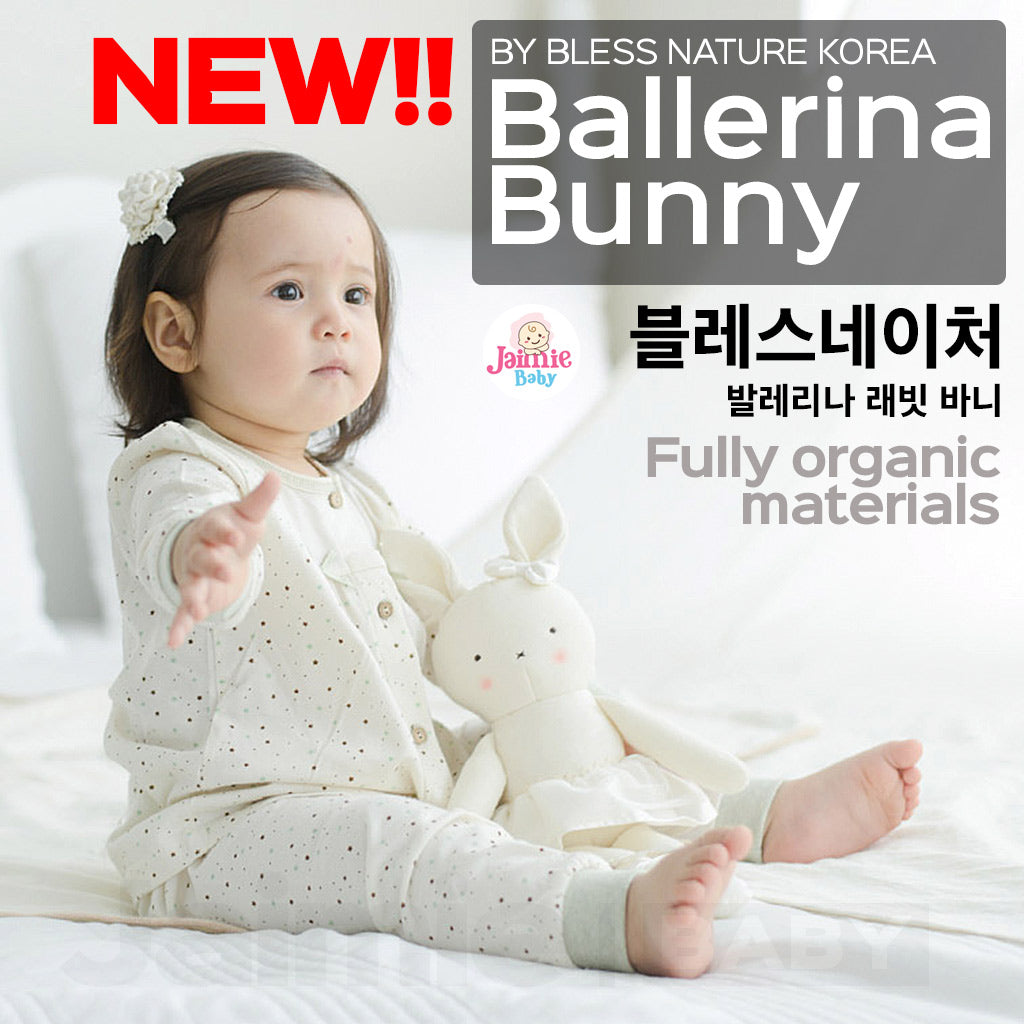 Enlarge photo
Bless Nature's Ballerina Baby Bunny Soft Stuffed Toy Doll
Share
Jaimie Baby brings you this cuddly stuffed toy Ballerina Bunny doll made by Bless Nature.

Jaimie came across this boutique company that made this fabulous ballerina stuffed bunny doll. And we decided to bring it in for the girls. (Sorry boys)

The attention to detail in this stuffed doll is unbelievable. I was going through the doll from top to bottom inspecting for defects and the attention paid to making this toy is outstanding. A lot of thoughts went into it.

At first I thought the doll's cheeks were dirty. Nope. All our stocks had the same "dirty cheeks"!!? It is a kind of blush or a reflection of children in their daily lives. Next, I thought the thread on the X nose came loose. Darn... how can we sell it. Then I checked all our stocks, all had that "signature" loose thread. Then I examine their marketing photographs. They all had that signature loose thread!!

The ballerina doll also has a very intricate ribbon on its left ear. Very neat and nicely done. The ballerina shoes are also neatly sewed on with ribbons. The bunny skirt also has very nice sewing/stitches.

The bunny came in Bless Nature plastic wrapping but the wrapping was a little crumpled during shipping. We are sorry and we hope it does not dampened your satisfaction.
#jaimiebaby #korea #stuffedtoy #doll #blessnature #toy #ballerina #bunny
Recently Viewed Products
Exclusive built-in app section that stores the history of product views (incl. quick view)